Seraphine tackles Brexit uncertainty with new warehouse in Belgium
The maternity wear company has speeded up its plans to open a new production hub in Belgium. This warehouse will supply the company's European and American market.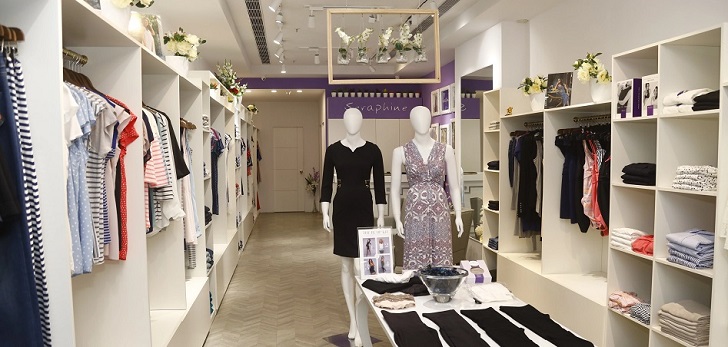 Seraphine shields against Brexit. The London-based maternity wear company has opened a new warehouse in Belgium to supply its European and American markets. The space will hold one third of its total stocks and will manage one thousand orders a day.
The company currently has two distribution centers, the first one to supply its United Kingdom business, its main market, that is located in Leeds and the recently opened one in Belgium, that was part of next year's strategy but newly appointed chief executive officer, David Williams, decided to accelerate to mitigate a possible no deal Brexit, as stated by the executive to Mds.
The company, founded by Cécile Reinaud in 2002, is specialized in maternity and nursing garments for woman. Its currently present in London, New York, Paris, Dubai, Hong Kong and New Delhi but its biggest driver is ecommerce, which represents 40% of its business.
Seraphine plans to end its fiscal year 2020 with a revenue of 28 million pounds
David Williams, stated to Mds that the company is planning to land in new markets in Continental Europe like Italy and the Netherlands, as well as boosting its presence in countries like Spain, where it already operates with dedicated websites.
The company has about 100 employees between its head office and retail store staff. It closed its fiscal year 2019 (ended March 31) with a revenue of 22 million pounds and expects to end its fiscal year 2020 with a revenue of 28 million pounds.