Spanish brand Intropia files for bankruptcy protection
The women's fashion company has filed for Spanish chapter 11 (concurso de acreedores). Several investors are interested in the group, including former Pronovias CEO Andrés Tejero.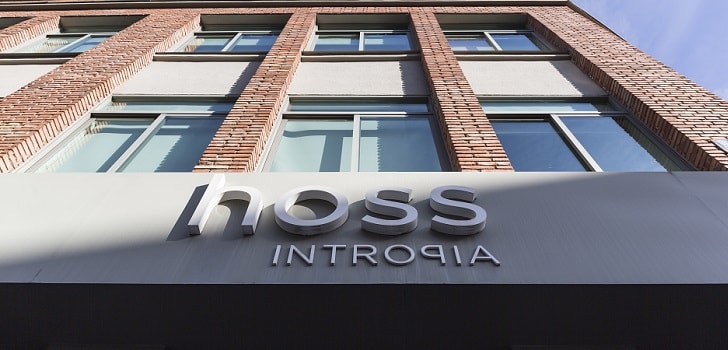 Intropia finally files for court protection. The Spanish womenswear company, which has been looking since the beginning of the year for a solution to avoid taking this step, has finally filed Spanish chapter 11 (concurso de acreedores).
The court has designated Ventura Garcés López Ibor Abogados as trustee in bankruptcy. The filing, which will be processed through ordinary procedure, was presented last 13th of November and affects the society At Least.
According to sources close to the process, several investors could be interested in acquiring the brand. Among those investors, there's Adnrés Tejero, former Pronovias' CEO.
Spanish brand Intropia has filed chapter 11 after renegotiating its debt and trying to find an investor
Intropia had already contemplated the idea of opening up to private capital precisely in order to avoid filing for a voluntary bankruptcy, but ultimately, the company did not manage to culminate any successful operation. At the same time, the group renegotiated its bank debt, but the details of such action did not transcend.
According to the last accounts provided to the public Registry of Commerce, At Least accumulated a liability valued in more than 25 million euros in 2016. Most part of the debt belonged to commitments with credit institutions. The company, led by Constan Hernández, had a revenue of 35.26 million euros in 2016 compared to the 47.7 million in 2015. Group's losses stood at 6.69 million euros.
Founded in the nineties by Constan Hernández, the group started to develop under the name Homeless, but turned into Hoss Intropia when it started internationalization. With this new name, the company became one of the top Spanish firms in the medium-high positioning.
The company has been looking for a solution 'in extremis' to avoid the filing ever since the beginning of the year
In 2015, the group turned itself around again and became simply Intropia under the framework of a strategic plan with which they forecasted to reach 76 million euros in sales by 2020 and an EBITDA valued in ten million euros.
During these last months, the company has reorganised internally, getting rid of the administration board and putting its founder and president Constan Hernández as the core company's only manager. Furthermore, the group relocated its central offices in Madrid, where about seventy employees are currently working.
The group is led since last November by Nicolas Suárez, until then the company's operations director. Suárez took Paula Rodríguez's position as general manager. Rodríguez, who had formerly worked at Inditex and Prosegur, left Intropia barely a year after the designation.
The Spanish brand has stores in London, Lisbon and Paris, as well as fourteen more around the Spanish market. It also has corners in the department stores of El Corte Inglés in Spain and Portugal. Moreover, Intropia is present in forty countries around the world