Spanish childrenswear giant Mayoral to reach 365 million in 2019
The company concluded 2017 with a revenue of 343 million euros and estimates to finish 2018 with 350 million euros of revenue.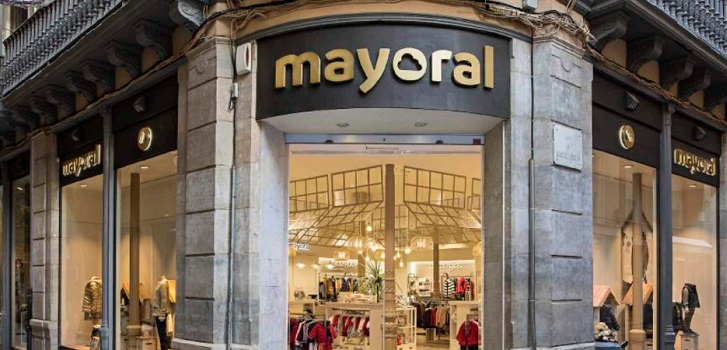 Mayoral goes on and on. The children's fashion giant, which last year took a leap forward with the launch of a new premium positioning firm, closed 2018 with an estimated revenue of 350 million euros. Facing this fiscal year, the company expects its sales to rise 4.3%, reaching 365 million euros.
2018 fiscal year meant a leap forward for the group, one of the largest of the sector of children's fashion in the world. Mayoral launched a new brand, Abel&Lula, to address a superior positioning, renewed its corporative image with a new logotype and store image and advanced in the building of its new plant, which will be operational in June this year.
Moreover, the group maintained its opening pace, with ten new stores, and forecasts to open up between ten and fifteen more during this year. The company, which jumped into retail in 1997, had 230 points of sale at the end of 2018 , 175 of them in Spain and 55 abroad.
Mayoral kept its opening pace, with ten new stores in 2018, adding up 230 points of sale
The international market is the fuel of Mayoral growth: 75% of its revenue comes from foreign countries. The group operates with seventeen subsidiaries abroad, located in Italy, Portugal, Greece, Mexico, France, Poland, Russia, Turkey, Ukraine, Rumania, Kazajistan, the United States, China, Colombia, Peru, Bulgaria and the United Kingdom.
The company completes its direct presence with a network of agents that work in more than eighty countries in Europe, the Middle East, Central Asia, North of Africa and Canada. Although the company does not reveal the evolution of its profit, according to the last accounts submitted to the Spanish Commercial Registry the company earned 58.2 million euros in 2016, in comparison with 54.3 million euros in 2015.
Mayoral has its headquarters in Malaga, where it operates with two buildings: the main one has a surface of more than 50,000 square meters that hosts the head offices, recently expanded, and part of the warehouse; the second one, of 20,000 square meters, is entirely dedicated to logistics.
That infrastructure was completed in 2012 with the automated warehouse for orders classification, which is placed in three adjacent industrial units that have a surface of 5,700 square meters. In 2019, a new distribution centre will be put into operation with a surface of 27,000 square meters.
The company operates with four business lines: Mayoral Newborn, from 0 to 18 months; Baby, for children between 6 and 36 months; Mini, until nine years; and, what continues to be its core business, fashion for children between eight and sixteen years.
Moreover, the group distributes a footwear line and last year it took a step forward with the launch of a new premium brand, Abel&Lula, addressed to girls from four to twelve years. The brand, already present in 37 counties, has its own design team.
The origins of Mayoral go back to almost one century ago, when the Domínguez family started manufacturing tights and socks in Malaga. In 1966, Rafael Domínguez de Gor, member of the third generation, took charge of the company and reorganized the business model, entering fashion distribution. Later in 1992, the group took its business to foreign markets. The group currently employs 1,700 people around the world.