Spanish executive joins G III Apparel Group
Former CEO of Guess takes part in Clark and Global Fashion Group administration bodies, where he leads the sustainability committee.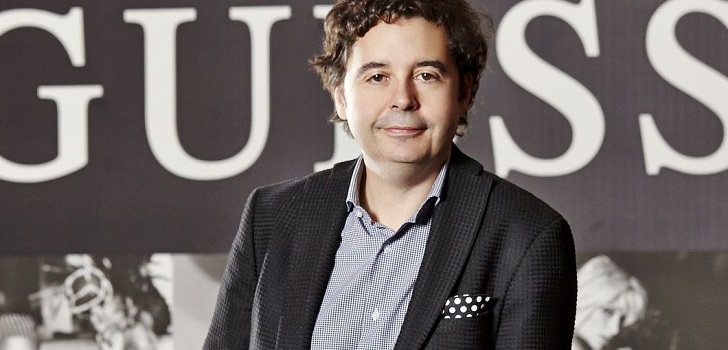 Another international giant seeks for Spanish talent for its top management. Víctor Herrero, former CEO of Guess, has joined the management board of American G III Apparel Group, owner of Donna Karan and licensee of brands like Calvin Klein or Levi's.
The executive, which has united the body as independent counselor, has joined the maximum government body of three fashion global groups since his departure from Guess on last January.
Herrero also occupies a chair in the board of Global Fashion Group, the subsidiary of ecommerce platform for rising market of Rocket Internet, where he also presides the sustainability committee. Besides, in April he signed for Clark's board, one of the biggest footwear companies of the world. Herrero is also presented in the board of Mexican Coppel.
Víctor Herrero is also counselor of Clarks and Global Fashion Group
With a billing of 2,400 million euros, G III is one of the biggest groups in its sector. The company is also specialized in production and distribution for third parties, although it has also developed a portfolio of own brands, with the acquisition of bath firm Vilebrequin, the footwear one G.H.Bass or Donna Karan, as well as the 49% of the business of Karl Lagerfeld in the United States.
The American group, which maintains a small part of its production in the local market, is licensee of brands like Guess, Calvin Klein, Tommy Hilfiger, Levi's and Dockers, among others.
Victor Herrero, a Spaniard in the global dome
Licensed in Law for the Universidad de Zaragoza, graduated in Business Administration for Escp Europe and MBA for Kellogg School of Management, Herrero has a wide path within the sector.
The executive developed a vast part of his career in Inditex, where he was responsible for the business in Pacific Asia and general director in China for ten years. Previously, Herrero had also worked for audit company Arthur Andersen, as well in Asia.
In 2015, the executive was appointed CEO of Guess, when the group was accumulating three years of sales in descend, and had losses. During its time managing, the executive was able to redirect the results, organizing its retail network, revitalizing the multibrand and dedicating to the online channel.
In the 2018 exercise, Herrero's latest, Guess boosted its benefit a 37%, up to 80.4 million dollars (70.7 million euros), and raised its billing a 10%, until 2,609.7 million dollars (2,295.3 million euros).