Spanish Mango negotiates its comeback to Morocco with Nike's partner in Africa
The Spanish company is in conversations with the Maltese group Hudson to open stores in the main cities of the country.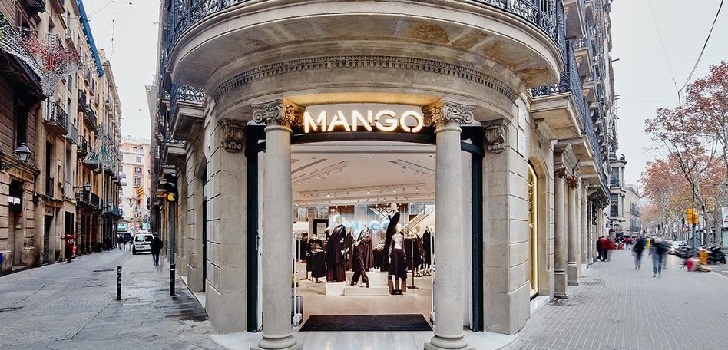 Mango sets eyes back in Africa. The Spanish company, one of Europe's largest retailers, is considering its comeback to Morocco with a partner. As sources of the company have explained to Mds, Mango is in negotiations to develop a store network in the country with the Maltese group Hudson.
The company chaired by Isak Andic operated in Morocco until about a year ago with another partner. The new deal will be to open Mango stores in the main cities of the country, including Casablanca and Rabat.
Mango has also landed in another African country, Angola, where it has opened its first store in Luanda. The store has an area of ​​360 square meters and is located on Morro Bento Avenue.
The company is also planning a new opening in the Angolan capital and another in South Africa in 2020. Mango has 51 stores in Africa, spread across thirteen countries such as South Africa, Cameroon, Egypt, Libya, Reunion, Namibia or Kenya.
Mango shuttered its Morocco business a year ago, where he operated with another partner
With a presence in 110 countries in the world in total, Mango has a commercial network of 817,000 square meters. The company's plans for 2020 are to continue expanding its commercial ground, adding between 30,000 square meters and 40,000 square meters next year.
Over the last year, Mango has decided to grow internationally with local partners. The company has allied, for example, with the giant Macy's in the United States, with Hudson's Bay in Canada and with Vip.com in China. Mango has also joined El Corte Inglés with its Violeta chain.
Hudson is a group specialized in the distribution of fashion and sports brands through the retail channel. The company was founded in 2006, although its origins date back to 1987, when the first pair of Nike shoes were sold in Malta.
The company has 51 points of sale in Africa spread across thirteen countries
Hudson's headquarters are located in Malta (in Burmarrad, a village in the city of St. Paul's Bay) and the group also has offices in Italy, Spain, Morocco, Tunisia and Algeria. The company has eighty employees in Morocco, two in Tunisia and seven in Algeria. In Italy, the company is based in Naples, where it operates through Urban Jungle brand.
Chaired by Alfie Borg, Hudson distributes brands such as Nike, New Look, River Island, Kiabi, Timberland, Ted Baker, Benetton, Converse or Alcott. The company also has three brands of its own: Urban Jungle, House of Sport and ShoeShack, specialized in sports and footwear.
Over the past few years, Hudson has speed up its growth by helping companies land in Malta, southern Europe and Africa, using its local market as a logistics hub to supply the African market. In 2018, for example, the company signed an agreement with Nike until 2023 to distribute Nike in thirty African countries.
Hudson ended its fiscal year 2018 with sales of 42 million euros, while its net result stood at 1.17 million euros. In the first half of the year, the company's sales stood at 19.67 million euros.