Spanish Paz Rodríguez progresses abroad: opens in Saudi Arabia and Mexico
Spanish children's fashion company also progresses in Spain through El Corte Inglés with the launching of three more corners in the complexes of Santander and Castellana and Sanchinarro, in Madrid.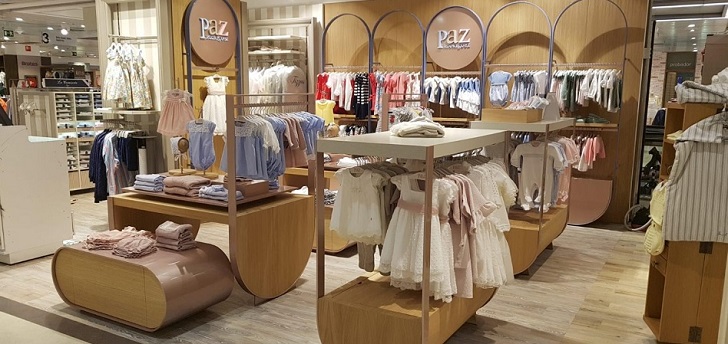 Spanish company Paz Rodríguez wins positions abroad. The children's fashion company is moving abroad with new points of sale in Saudi Arabia and Mexico. The company, directed by Álvaro Rodríguez-Toubes, has also relied on El Corte Inglés to accelerate in Spain.
In the Saudi market, the company has opened a store in the town of Jeddah. With this opening, Paz Rodríguez now has four stores in the country. On the other hand, in Mexico, the company has launched another six corners in the department store chain El Palacio de Hierro.
In Spain, the company continues its expansion with the opening of three new corners in El Corte Inglés, in Santander, Paseo de la Castellana and Sanchinarro complexes, in Madrid. In total, the company already has thirteen points of sale of the Spanish department store group.
Paz Rodríguez has presence in thirteen El Corte Inglés complexes after opening in the last three
Paz Rodriguez, founded in 1970, has been reinforcing its presence in the multi-brand channel in recent years with the opening of single-brand stores and corners in department stores. In traditional commerce, the brand has presence in more than a thousand points of sale distributed in more than thirty countries.
The company, based in Vigo and with a turnover of around six million euros, made the leap to retail in 2016 with a first establishment in Saudi Arabia in the hands of a local partner. The opening of stores was the last phase of a process of transformation that Paz Rodríguez began at the beginning of this decade. After the death of the founder, her son, Manuel Rodríguez, focused her efforts on professionalizing the company and leaving Spanish borders to begin internationalization.
Paz Rodríguez then signed Álvaro Rodríguez-Toubes, current president of Asepri, the employers' association of the sector, and began to test the international markets with his landing in Portugal, Italy and the United Kingdom. The company operates in establishments such as Harrods, in London, or Saks Fifth Avenue and Barney's, in New York.
Paz Rodríguez still maintains integrated production. The company took its first steps in a small workshop in Vigo, where it made small series for the multi-brand shops of the city. Currently, the company continues to produce entirely in its workshops in the town of Pontevedra, of which an average of 250,000 garments leave each year.