Spanish Pretty Ballerinas reorganizes its distribution, online and enters Albania and Uruguay to get back to growth
The company, owned by Group Mascaró, started a reorganization of its retail network last year. "We are focusing on the stores and platforms that give us more profitability and those better for the brand," explains David Bell.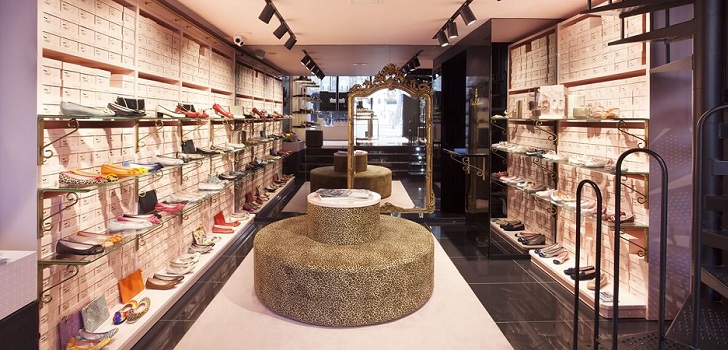 "Less but better." This is the approach that Pretty Ballerinas is taking for its expansion strategy since last year. The company, owned by Spanish shoes giant Grupo Mascaró, will be reorganizing its distribution network years after intense development within the retail sector. For this year, the brand's plans are to become established in Japan and to enter markets like Albania and Uruguay, as well as to continue boosting its online channel, which already brings 7% of its revenue.
According to what David Bell, Director of Expansion at Grupo Mascaró, explained to Modaes.es, the company undertook a "cleaning" plan to prioritize the more profitable points of sale, both physic and online.
"We noticed that some multi-brand channels, especially online, were not really providing new business, but taking it from our own platform, which is where we have full margin," points out Bell. As a consequence, the company closed 2018 with a revenue slightly lower to last year's, but it is forecasted that it will grow again in 2019.
Pretty Ballerinas is putting all its efforts to the online channel, with the launch of platforms in new markets
"We want to take a further step with the brand," continues Bell. "We were focusing on sales, but now we think profitability and good locations for the brand are more relevant aspects," explains the executive, who qualified that "prices will not go up," although they want to aim for a more elaborated product.
The company also invested in processes, with the development of a new software to improve efficiency and omnichannel integration. In 2018, global uncertainty and slowdown had an impact on the speed of Pretty Ballerina's development. "We achieved some objectives and some were postponed; the concern is that we talk about what can happen so much that it is going to happen at the end," says Bell. The company settled, for example, in Warsaw, Santo Domingo and Osaka, where it is finishing its last opening. "In Japan, we noticed that it is difficult for clients to trust in a brand, but once they do it they remain faithful," claims the executive.
The company will open this year its second store in Osaka and will set up in Albania and Kenya
This year, the group will settle in Albania and will increase its presence in Serbia with a second store in Belgrade, the capital city. Besides, the company is negotiating to make an opening in Uruguay, one of the three largest markets left to conquer in the region, as well as Argentine and Paraguay.
Online, the company launched last year new own e-commerce platforms in France and Chile, to which Israel and Brazil are going to add up this year. Pretty Ballerinas also operates with websites for Spain, Canada, the United Kingdom and the United States and it is present in platforms like Tmall. In the last two, the Web generates 24% of the company sales. At a global level, the access through mobile phone is boosting the company's e-commerce, taking 64% of the online business.