Sundek global licensee changes hands: Mo.Da Gioielli acquires Kickoff
The Italian private equity fund Dgpa Capital, controlled by Style Capital, has sold the 100% stake of the beachwear brand Sundek's global licensee to Italian group Mo.Da Gioielli.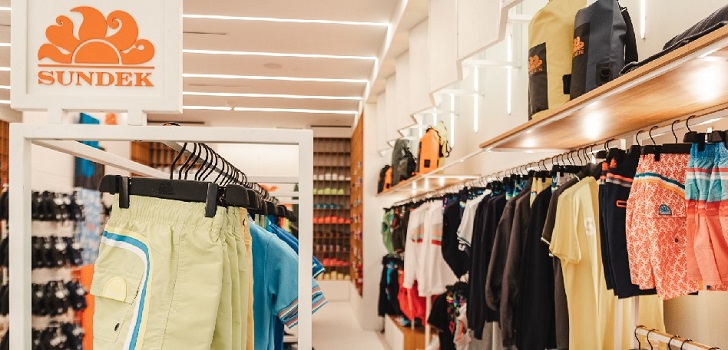 Sundek changes ownership. The private equity fund Dgpa Capital has sold Kickoff to Italian group Mo.Da Gioielli, created by Twin Set founder and former creative director Simona Barbieri, WWD reported. Kickoff is the global manufacturing and distribution licensee of beachwear brand Sundek since 1988.
Sundek was founded in California in 1958 by Stuart Levin. In the Seventies, it extended its offer with a line of nylon shorts for surfing. In the 90s, Sundek ceased to have a presence in the United States and focused its business in Europe with Kickoff. In 2010, the Italian group acquired its worldwide distribution and production rights and decided to bring the brand back to the United States.
The company operates with 16 directly operated stores and has recently opened new units in Taormina, Italy; Cannes, France, and Barcelona. It also operates with 16 franchised stores.