Superdry takes a step back: sales down 1.5% in third quarter
The company attributed the result to the unusual warm weather that has affected the whole sector. The wholesale was the only profitable sales channel for the company between October 28 and January 27.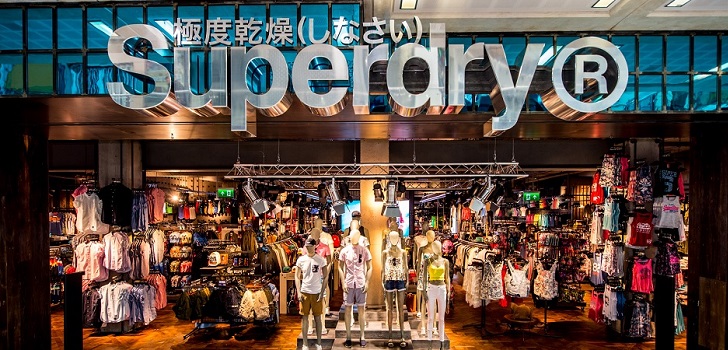 Superdry stumbles in the third quarter. The British company registered sales valued in 269.3 million pounds (306.2 million euros) in the third quarter of its current fiscal year (closed on January 27), which represents a decrease of 1.5% compared to the same period of the previous year.
The company attributed the results to an unusually warm weather registered in its main markets, as well as admitting that the product mix that was sold during the last three months was not the appropriate.
The biggest drop in Superdry's sales took place in its store network where, between November and January, it had a revenue of 126.8 million pounds (144.2 million euros), 8.5% less in contrast with the 138.6 million pounds (157.6 million euros) earned in the same period of the previous year.
Superdy registered a fall in sales within its store network and the online channel
The fall in the sales of the group was also repeated in the online channel. Superdry registered a revenue of 69 million pounds (78.4 million euros) on its e-commerce platform, 0.7% less.
On the other hand, Superdry's sales in wholesale evolved positively, reaching a figure of 73.5 million pounds (83.5 million euros), which entailed an increase of 12.7% compared to the same period of the previous year.
Since last April, Superdry is carrying out a product diversification strategy with the aim of reducing its excessive dependence on winter collections and entering new segments, like, for example, children clothing.