Tapestry's profit sinks by 15.6% in first half
Tapestry stumbles in its first semester. The US holding fashion group experienced a 0.3% in its revenues in the first half of the year 2020, to 3.17 billion compared to the 3.18 billion dollars of sales it made sales in the same period of the previous year.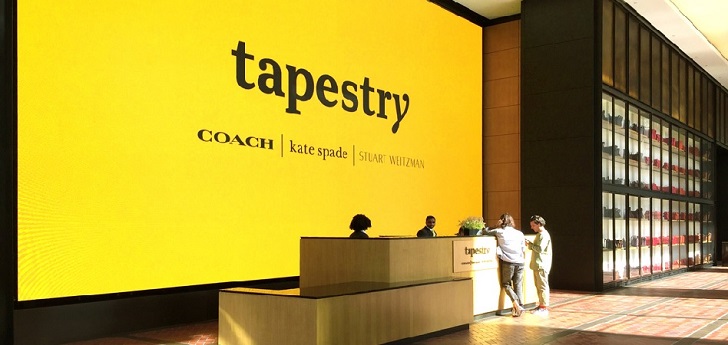 The net income of the company declined in the corresponding period and fell by 15.6%, to 318 million dollars. In the first six months of the fiscal year 2019, Tapestry's net profit was 377 million dollars.
By brands, Stuart Weitzan has increased its sales by 7.9%, up to 218 million dollars. However, Coach has continued to be the largest source of income for the group, although it its sales were slashed by 1.2%, to 2.2 billion dollars. In parallel, Kate Spade has increased its income by 2.4%, to 753 million dollars.
Coach has been Tapestry's biggest source of income although Stuart Weitzman saw a greater growth
The company expects to end the year 2020 with revenues of 5.9 billion dollars. In parallel, today, Tapestry equally appointed a new CEO and brand director for Kate Spade. Liz Fraser will assume the new role on March 1 and will relieve Joanne Crevoiserat, who held the role on an interim basis, she will continue to serve as the financial director of Tapestry.
Tapestry also announced that Giorgio Sarné, the current president and CEO of Tapestry in Asia, will become president and brand president of Stuart Weitzman. Sarné will succeed Eraldo Poletto, who will leave the company on March 1.