Thai Central Retail goes public and raises $2.48 billion
The company, which in addition to the market of Thailand also operates in Vietnam and Italy, is owned by the Asian group Central Group, which operates in the development of shopping malls and hospitals.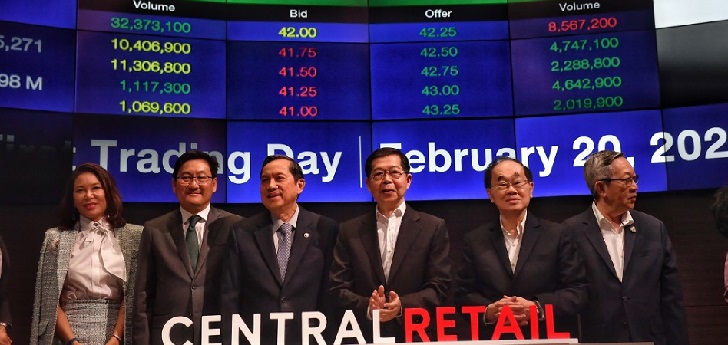 Another fashion giant goes public. The Thai company Central Retail got listed yesterday to the Thai Stock Exchange with a valuation of 8,000 million dollars. On its first day, the company raised 2.48 billion dollars.
Central Retail owns several groups of department stores, including the Italian Rinascente. In total, the company's portfolio consists of 1,922 stores in Thailand, 133 in Vietnam and nine department stores in Italy.
In addition, the group also owns Central Department Store, Robinson Department Store, Super Sports, and Central Marketing Group, the beauty distribution business that operates with brands such as Guess, TopShop, Ralph Lauren polo or Clarins.
Central Retail will leverage the capital to expand its portfolio
The company is owned by the Thai Central Group, a Thai conglomerate owned by the Chirathivat family. In its portfolio, the group has two subsidiaries operating in the development of shopping malls and hospitals, which already listed on the Thai stock exchange.
Following the listing of Central Retail, the Chirathivat family still holds 70% of the company's capital. "the remarkable deal reflects investor confidence in our long-term potential and growth," said Yol Phokasub, CEO of CRC.
The manager explained that he will use the funds raised to "to explore opportunity for inorganic growth through constant acquisitions of promising retail businesses in Thailand and overseas."