Tod's falls by 2.6% in 2019 and cuts 2020 forecast over coronavirus
The Italian company has reached sales of 916 million euros and shrank its profit to 46.3 million euros. Looking ahead to 2020, the group will review its strategy due to the potential impact of the coronavirus crisis.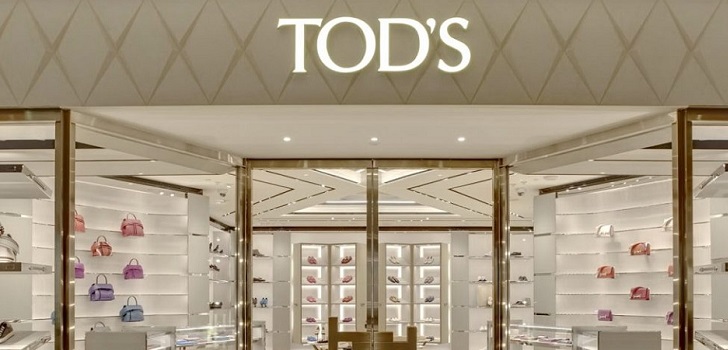 Tod's, on a continuous decline. The Italian manufacturer of accessories and other leather goods registered a 2.6% drop in its revenue at the end of 2019, and a similar decline was echoed in its profit with a decrease of 1.7%.
The company reduced its revenue to 916 million euros ($1 billion), compared to 940 million euros ($1.1 billion) in 2018. Its profit decreased, to 46.3 million euros ($52.5 million), compared to 47.1 million ($53.4 million) achieved during the year of 2018.
By market, sales in Italy have fallen by 7.7%, to 260.6 million euros ($296 million). The sales in the European market stood 237.6 million euros ($270 million), with a fall of 2.6% compared to the previous year. In America, sales fell by 3.2% during the year, while in China experienced an increase of 2.3%, to 215.1 million euros ($244 million) despite the slowdown in Hong Kong.
Tod's has reached sales of $1 billion, while its profit stood at $52.5 million
Tod's brand reached sales of 461.8 million euros ($524 million), Roger Vivier, 200.5 million euros ($227.6 million), while Hogan registered sales of 197.5 million euros ($224 million), being the only one of the three that reduced them.
By channel, its points of sale represent almost 70% of the group's total revenue, with an increase in 2019 of 6.2%, 645.8 million euros ($733 million). Tod's currently has 290 directly operated stores.
The company has announced that it will review its strategy for 2020 due to the coronavirus. "we have prepared a plan that allows us to cut immediate costs and manage the flow of goods with great prudence, trying to dose at best the quantities of goods that we will put on the market," said Diego Della Valle, chairman of the group, in a statement.