Tod's profit down 34% and sales shrink 2.3% in 2018
The Italian group registered a profit valued in 47.1 million euros during the last fiscal year, while its sales stood at 940.9 million euros.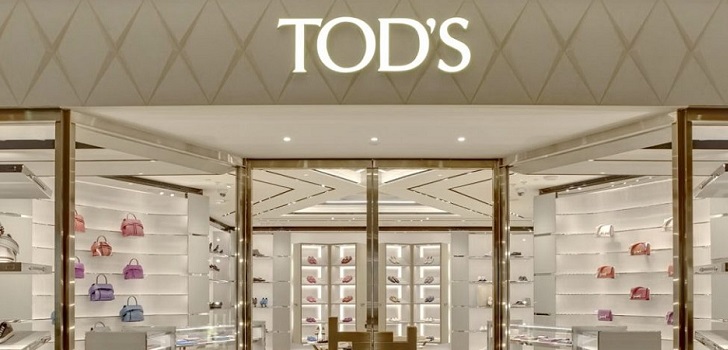 Tod's shrinks its profit. The Italian group, owner of Roger Vivier, Hogan or Fay, as well as its namesake brand, closed fiscal year 2018 with a profit of 47.1 million euros, 33.6% less than in 2017.
The company, which last January had published its year-end forecasts, placed its ebitda at 118.3 million euros, compared to 160.4 million registered in the previous fiscal year.
Between January and December 2018, Tod's registered sales of 940.4 million euros, which entailed a drop of 2.3% in comparison to 2017, when the revenue of the group reached 963.2 million euros.
Tod's registered a fall of 5.4% in its sales to Italy, which is its main market
By brands, Tod's recorded a 3.3% fall in its namesake brand's sales, to 498.7 million euros. Roger Vivier registered 173.5 million euros in revenue, 3.2% less than 2017.
Fay's sales fell by 3.5%, to 61.3 million euros. In contrast, Hogan became the only brand of the group that had a rise in the last fiscal year, reaching sales valued in 206.1 million euros, 1.1% more.
Tod's reduced its income in almost all geographical regions in which it operates. In Italy, its largest market, it had a drop 5.4%, to 282.2 million euros; in the rest of Europe, it were lowered by 0.5%, to 243.9 million euros, and in America it fell by 6.5%, to 73.9 million euros. In China, the group registered a decrease of 0.8% in its revenue, to 201.3 million euros. On the other hand, in the rest of the markets, the company recorded a rebound of 0.9%, to 131.1 million euros.
The president and chief executive officer of the group, Diego Della Valle, explained that Tod's is developing a business model for each brand, with the aim to compete with more guarantees in international markets.