Topshop could close all US stores
British group Arcadia, also owning Topman, Miss Selfridge and Dorothy Perkins, among others, has explained that could close the eleven stores currently operating in the US.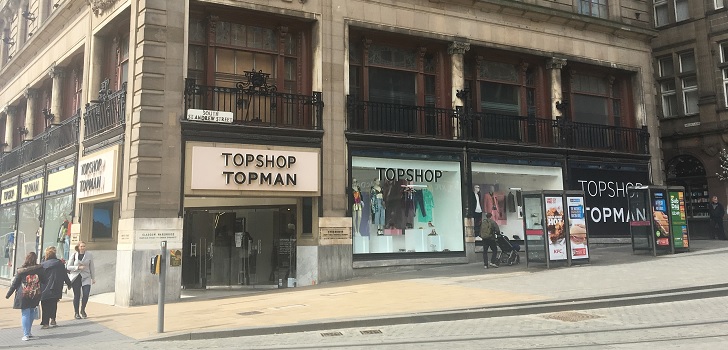 Arcadia continues with the closures. British fashion group, owner of Topshop, Topman, Miss Selfridge or Dorothy Perkins, has announced the possibility of withdrawing from the US with the closure of its eleven establishments within the country.
"We have implemented a changure plan, that includes the managements in costs' efficiency, the retail stores management and the inversion in our multichannel and logistic proposal development", has explained Ian Grabiner, CEO of the company.
In the UK, for its part, the group has also done a step back after announcing that would be closing 23 of the 566 establishments with whom are operating.
This week, the group has announced the 2018 exercise results, in which registered a drop of a 10% in its volume of business, until 1,700 million pounds (1,937 million euros). Group's comparable sales decreased a 7.5% within the period.