Tous appoints Carlos Soler-Duffo as CEO
The company promoted its Business Managing Director to the head after the departure of José María Folache, who joined the Portuguese group of accessories Parfois.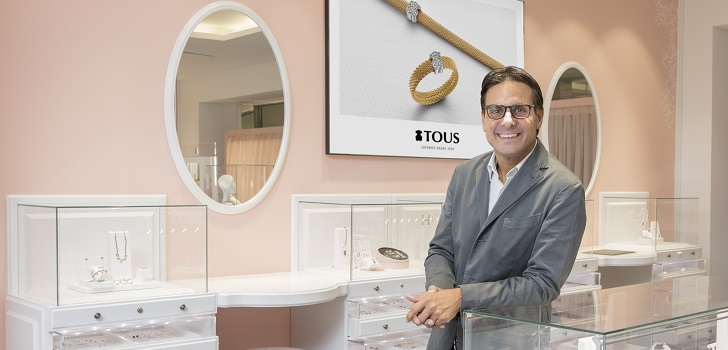 Relieve in the leadership of Tous. The jewellery group, participated by Partners Group, promoted Carlos Soler-Duffo to new chief executive officer. Soler-Duffo, until now business managing director, will take José María Folache's charge, who left the company to join Parfois as CEO.
The executive has been seven years in Tous, where, as the company explains in a statement, "demonstrated to have a great ability to fulfil the business objectives, as well as aligning them with the Tous strategic plan."
The company underlines that "as part of the succession plans established by the organization, his appointment means an acknowledgement to in-house talent." With a degree in Business Administration and Management from Esade, Soler-Duffo has extensive experience in retail.
Carlos Soler-Duffo joined Tous in 2012 as business managing director
Before joining Tous in 2012, when Folache joined as well, the executive was managing director of Punt Roma for three years. Previously, Soler-Duffo occupied posts of responsibility in L'Oréal, Banco Santander or Grupo AS Watson Luxury.
Tous, which will celebrate one hundred years in 2020, driven its expansion in the last few years, especially after the sale of 25% of the capital to the investment fund Partners Group in 2015. The company, one of the largest groups of the sector in Spain, has 700 stores in more than 50 countries.
The company closed 2017 with a revenue of 446 million euros, 10.6% more. Since the company sold 25% of its capital to the Swiss fund Partners Group, it has grown by more than 43%, going from 311 million euros in 2015 (its first fiscal year closed with the fund in its capital) to 446 million last year.