Tous makes a step forward in China: teams up with Modern Avenue to boost expansion
The company has appointed Mario Coll, founder of Spanish handbags brand Misako, as new country manager for the Chinese market. Coll will be based in the Asian country.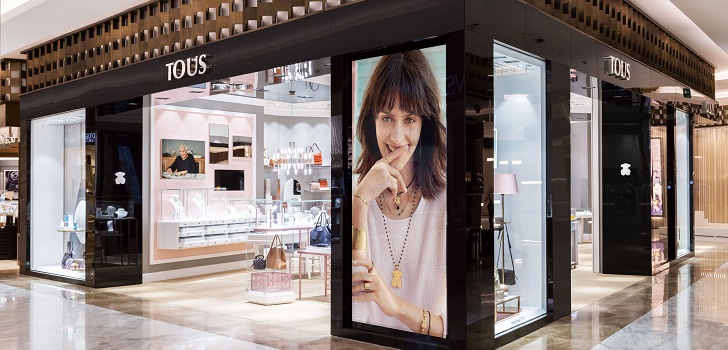 Tous moves forward in China. The Spanish jewellery company, which has Partners Group as a shareholder, has reached an agreement with Modern Avenue Group (former Canudilo) to boost its expansion in the south of the Asian country, both with stores and through the online channel. Concurrently, Tous has started to sell in JD.com, one of the largest ecommerce retailers in China.
The Spanish company is present in the Chinese market since 2014, when it allied with local group Parkson, in its third attempt tp enter the market. A year later, the brand started to build up a store network, supported by its own commercial office. In January 2017, it opened a subsidiary.
Modern Avenue Group, Tous' new partner in China, is dedicated to fashion distribution both in brick-and-mortar and online retail. The company, which works with brands such as Versace, Givenchy and Cavalli, is also the owner of Belgian menswear label Dirk Bikkembergs since 2015. The company is listed on the Shenzhen stock exchange and ended fiscal 2017 with sales of 920.9 million yuan (122.8 million euros), up 22.3% from previous year.
Tous operates with 24 brick-and-mortar stores in China and sells its jewellery collections through Tmall and Alibaba
The goal of the partnership between Tous and Modern Avenue is to boost its expansion, as it will kick-start a store rollout in seven provinces in Southern China. The first results of the alliance will be perceived as of next year.
Tous also focused its retail growth in Shanghai, where it currently has ten stores in malls such as iAPM, IFC and K11, as well as the city's airport. The company operates with 24 brick-and-mortar stores in China, located in cities such as Shanghai, Wuhan, Shenyang, Dalian, Qingdao, Guangzhou, Chengdu, Beijing and Hangzhou.
Tous has also increased its presence in the online sphere, a strategic business in China. The company entered Tmall last year, one of Alibaba's most popular marketplaces. It is also being distributed in JD.com.
Tous ended fiscal 2017 with sales of 446 million euros, 10.6% more than in the previous year. Since the company sold a 25% stake of the business to Swiss fund Partners Group in 2014, turnover has grown by more than 43%, from 331 million euros in 2015 (the first full fiscal year with the fund as a stakeholder) to 446 million euros last year.
Mario Coll, new country manager in China
In order to supervise the next growth stage in China, Tous has appointed Mario Coll, founder of Spanish brand Misako, as the new country manager for the nation. Coll, who took office on February 1, reports to Carlos Soler-Duffo, commercial director of the jewellery group.
With a broad experience in the leather goods industry, Coll founded in 1987 Sacsac's, dedicated to the manufacture and sale of handbags and accessories. The company worked with retailers such as Massimo Dutti, Mango and El Corte Inglés.
In 1998, he founded Misako together with his wife Montse Tarré. Eleven years later, the businessman left the group and kick-started Urbaks, also specialized in handbags and accessories.