Under Armour grows 1.5% in the first half
The American sportswear company has closed H1 with a revenue of 2.4 billion dollars.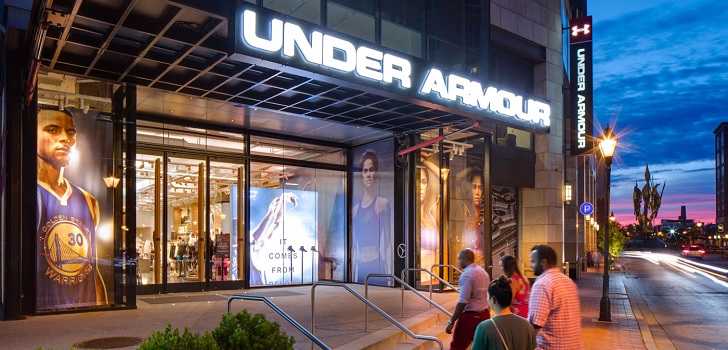 Under Armour grows but discreetly. The American sportswear group has closed the fist half of 2019 with a revenue of 2.4 billion dollars, 1.5% more, while its net benefit was 5.1 billion dollars.
During the same period in 2018, the company reported lows for 125.7 million dollars. "A year that demonstrated measured progress against out strategic, operational and cultural transformation", stated Kevin Plank, chairman and CEO of the company.
The reduced performance in the sales of the American company is due to the drop of 0.2% in Apparel, up to 1.5 billion dollars. Footwear, on the other hand, rised 6.2%, up to 517.9 million dollars.
By territory, the slowdown comes specially from North America, that represents 70% of total sales. In this region, Under Armour dropped 3% in its turnover, up to 1.6 billion dollars. In Europe, Middle East and Africa (Emea), it increased its revenue up to 279.4 million dollars, while Asia Pacific, overcomes Europe for the first time with a rise of 23.7%, up to 298.3 million dollars.