Urban Revivo doesn't fear Zara: who is the Chinese fast fashion king?
The company was founded in 2006 but it only expanded in China up until 2017, when it opened its first store in Singapore. In 2018 the group landed in Europe and its planning to close its fiscal year 2019 with 400 stores around the world.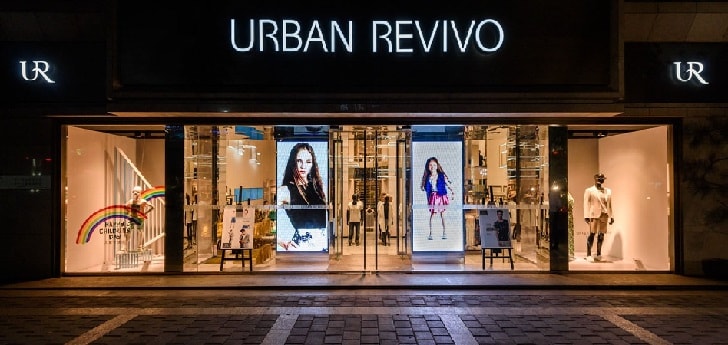 Many have tried and many others crashed. Now a new player is trying to enter Inditex kingdom with a seal that has failed many times before: made in China. Urban Revivo, founded in 2006, just started its international conquest and has already registered a better entry than its competitors. With trends, flagships and low prices, will this company be able to fight Zara?
It was precisely a Zara store what inspired Li Mingguang to launch Urban Revivo. The businessman visited a store of the Spanish chain in Japan when he still had no presence in China and decided to bring the same concept to his country.
Thirteen years later, the company sells womenswear and menswear, in stores similar to the Inditex chain concept and prices of about 499 yuan (69 dollars) for a jacket and 299 yuan (41 dollars) for a dress, below the prices of Zara outside its local market.
Urban Revivo wants to reach a revenue of 10 billion yuan (1.4 billion dollars) in 2020
The model is similar Zara's, with 20,000 references of new products every year and a lead time of between fifteen days and thirty days, according to Business Chief. Since its foundation, the company states it has grown 50% every year, reaching a revenue of around 3,000 million yuan (419 million dollars).
After creating a network of 200 stores in China, Urban Revivo started its international expansion in 2017, with an opening in Singapore. But the big leap came in 2018, with the anticipated landing of the chain in the European market. To do so, the company chose one of the most international scenarios in the continent, London, where it opened in the new extension of the Westfield London shopping center.
The company led its European strategy in 2018 with an opening in London
Urban Revivo planned to open between sixty and one hundred stores a year since 2017 to reach a network of 400 stores in 2020 and boost its revenue up to ten billion yuan (1.4 billion dollars). its main focus? Southeast Asia and Europe, but also the United States, Japan and the Middle East.
Urban Revivo joins other Chinese retailers who have tried to break through in the European market. Among the latest are Giordano, which opened a subsidiary in Spain in 2016 or Lily, who chose Barcelona for landing in Europe but now has only one store on the continent.