Veepee grows 12% in 2018 and reaches 3.7 billion euros its last year as Vente Privee
The groups second biggest market by revenue is Spain, with 11.4% of its total sales and 13 million users.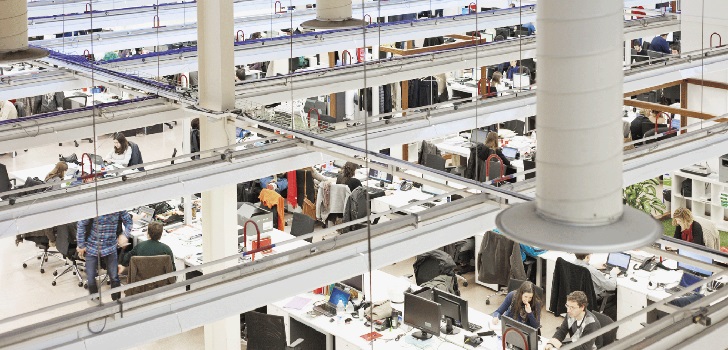 Vente Privee keeps pace just before the merge of all its brands. The French company, specialized in selling so-called flash sales, has closed its fiscal year 2018 with a revenue of 3.7 billion euros, 12% more. At the beginning of this year, the group changed its name to Veepee, which has all the platforms of the company merged, excluding Privalia.
Spain is the company's second biggest market by revenue, representing 11.4% of the total sales, around 422 million euros, 16% more than last year. Since the acquisition of Privalia in 2015, Veepee has grown 33% in Spain, the only one in which the group kept the brand of the acquired company.
On the other hand, the platforms the group acquired in Switzerland (Eboutic.ch), in Denmark (Designer&Friends), Belgium (Vente-Exclusive) and Poland (ZloteWyprzedaze) have already adopted the new denomination.
"In a midterm perspective, Privalia might adopt it as well, but for now we are focusing our efforts on integrating the back office", stated Alberto Serrano, managing director of Veepee in Spain to Mds.
Veepee group grew 16% in Spain last year, up to 400 million euros
With all of platforms, Veepee has 72 million users, of which 13 million are in Spain. Boosted in part by the Spanish market, for the first time, Veepee's revenue was higher outside of its local market than in France.
In Spain, the group doesn't detail its revenue but stated that it realized five million orders, dispatched 13.2 million products and worked with more than 1,500 brands. The categories that weight the most in the group's revenue are apparel with 28%, footwear with 14% and sportswear with 13.3%
Next step for Veepee and Privalia is to boots its travel line, launched last June. Globally, the group generated more than 300 million euros in sales in this category and it is expecting that Spain generates 10% of its revenue in three years.