What can Inditex do to keep growing?
With fashion languishing in mature markets, the Spanish giant has to take another twist if it wants to maintain the growth rates. Purchases are seen as the fastest and most effective option.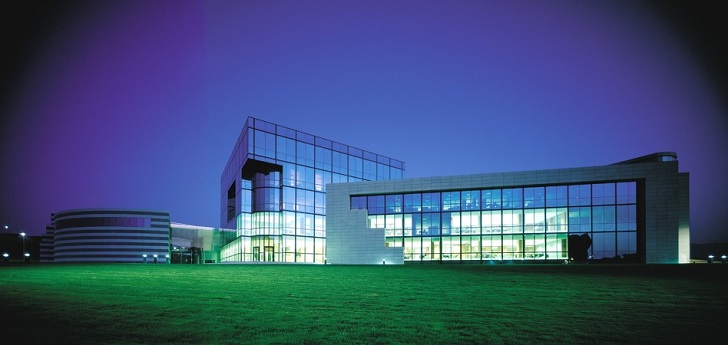 From double digits to less than 5%. The global fashion industry is transforming and, with it, Inditex is partly losing brightness of the first years of the decade. But if the number one of this sector grows more slowly, what is going to happen to the rest? Will investors accept the new metrics that Inditex announced with the results of 2018? Can the king of the industry do something to mitigate the slowdown?
Large fashion distribution, the model that Inditex represents, is today an extremely mature model with little room for change. "The double-digit growth will not come back, but they know it, hence they are rewarding the shareholder," said sources close to the company. Inditex has gone from being a growth company to a value company and this has raised its dividend by 17%, to 0.88 euros per share.
A competitor points out, however, that the situation that Inditex faces today could have come years ago. "The good markets are exhausted, they knew how to work efficiency and, in a very short time, they have activated the online lever up to 12%; others did not know how to do it, so they can find the formula again," claims.
Inditex has stopped growing at the pace it used to and it is rewarding its holders with a higher share
"In this scenario, if you want to keep growing you must introduce disruption," explains an analyst in the sector. However, how can Inditex be disruptive? And, above all, will its rigid organizational culture allow it? Diversification, geographical expansion and sales are three of the possible development options that is considering the group that sets the norm of the fashion industry.
When analyzing the growth options of Inditex, the first element that must be taken into account is the ambition of either the founder or the shareholders, as it will be the driver that will activate the business model. "As a listed company, shareholders will want Inditex to continue growing, so the pressure will surely come from that side," explains an analyst.
Brand, product, channel and geography are the four levers that a company can activate to grow
The ambition of the managing team and the shareholders will take the business model, based on four key aspects that any company can use to grow. The business model is, at the same time, supported by the operating model, the investment and the necessary expending to make the rest work, which in the case of Inditex is a well-oiled machine.
Brand, product, channel and geography are the four keys that Inditex could touch to grow, with more or less disruptive approaches compared to its current strategy and that, naturally, will lead to a more or less rapid growth.
Brands: slowly but surely
With a conservative strategy, Inditex could, for example, chose to develop its brands beyond Zara. Various sources consulted agree in that Zara's momentum is much greater than that of other concepts of the group. For example: in a mature market like France, Zara has 123 stores, while Stradivarius, only 24.
Nevertheless, while some experts point to the possibility of developing the smaller concepts of the group, others believe that those have not further developed because there is no margin to do so. In any case, this movement would not have a quick impact, although Inditex would not have problems to execute it thanks to its operating model and its financial resources.
Last week, Inditex unveiled a small detail in the brand category by announcing the beginning of the merger between Zara and Zara Home. "The merger or integration will generate synergies, and, therefore, profitability, but not a rapid sales increase," they alert.
Could Inditex create more brands? It could, but its last experience in that matter did not have a result as positive as in its previous occasions. With Uterqüe, Inditex has demonstrated that it does not perform as well in the high-end range as it does in mass market, so it has not become as successful in this segment.
The extreme low cost (where it operates with Lefties, but without much impetus) to challenge Primark or older adults (taking into account the global demographic evolution) are two of the segments that, according to various experts, could address with new brands. "Up to what age does Inditex serve its customers? It starts from childrenswear but does not go beyond Massimo Dutti or Zara in that segment, and seeing how the world evolves, it would surely have a market there," says an analyst.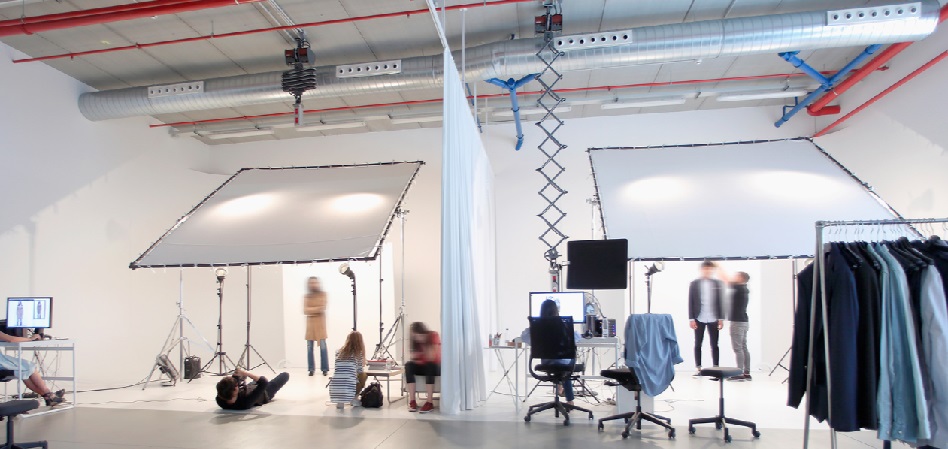 Product: Zara Foods?
Inditex could also choose to expand its operating scope into new product categories. The simplest option would be to do it from its current chains: Oysho, for example, is growing thanks to sport, a category that did not have at the beginning. Meanwhile, Inditex has recently failed in this sense: Stradivarius stopped producing this year its masculine line just a little more than a year after having launch it.
The risk of diversification with current brands and businesses is self-competition. "It is true that all chains compete with each other, but before another comes to eat my market share, I prefer to take it off myself," says a manager of the sector.
Taking this diversification to the extreme, Inditex could follow the example of brands such as Patagonia and enter the food sector. In fact, it could be the natural extension of Zara Home, which is the chain of the group that is most committed to creating a lifestyle with its concept.
In fact, the entry into food is seen by some experts as a "natural diversification" and they add that they could do it alone or looking for an alliance with a third party. In this matter, through unions with specialized companies Inditex could enter, for example, the mobile sector. "As long as they are products based on experience, Inditex could take advantage of the positioning and the legitimacy it has in this regard," they explain.
A more risky diversification into a product could generate large returns to Inditex, according to various experts. Inditex could enter segments related to fashion, but not exclusively textiles or leather. Glasses, perfumery or jewelry would be three of them.
This bet would necessarily happen by an acquisition. The Spanish giant could, for example, buy a glassmaker such as Safilo, a perfume maker such as Puig or a jeweler like Tous. Any of them would imply a change of business model, but the product, "through the operating process of Inditex" would generate a hundred percent new business.
Following the example of other sectors, Inditex could also enter into the data business. The group of office spaces WeWork, for example, plans to start selling information about how people behave at work. "If banks or telecommunication companies are starting to monetize the data they generate, why not Inditex, which is an infinite source of data, both physical and digital?" asks an analyst.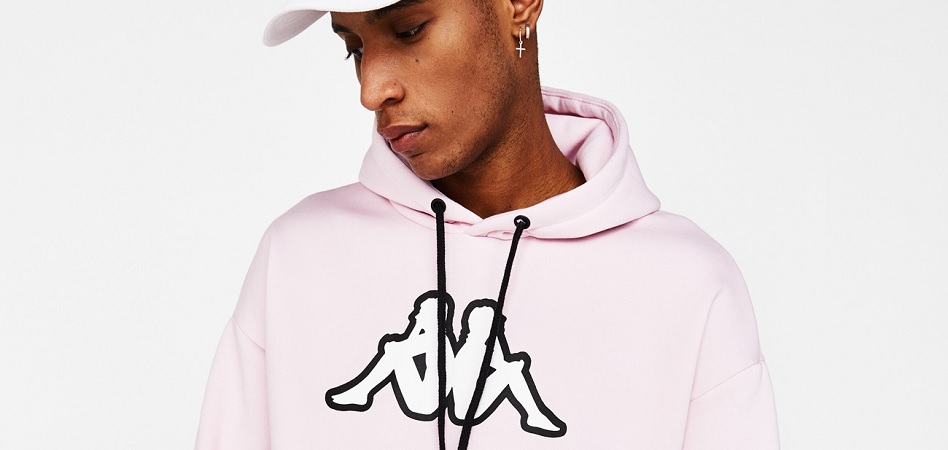 Channels: more online
The search for growth focusing on channels is probably the one that has the shortest path. Inditex is the king of stores, so in the physical world, little can be done that has not already done before.
It could, however, enter the multi-brand channel, although this option would go against its business model. With the launch or acquisition of a brand from a higher range, Inditex could try to add the market share of the multi-brand, even though it is true that it shrinks every year. Groups such as Bestseller, for example, opt for the multi-brand channel and, thereby, they stand out from the competitors and even H&M decided to try the channel with niche brands.
The digital channel seems to be the winning bet. Inditex still has path to walk there, although sources of the sector suggest that "the growth that it will have from now on will not be as profitable as the current one: distributing in Brazil is much more complicated, not to mention in Africa."
In case of the digital channel, experts do not focus on a corporate operation as a way of growing. "An online operator will not add brand, but maybe technology, and Inditex already has it all," explains an expert, "if that were a very specific technological development it could make sense, but it would not be an acquisition aimed at growth."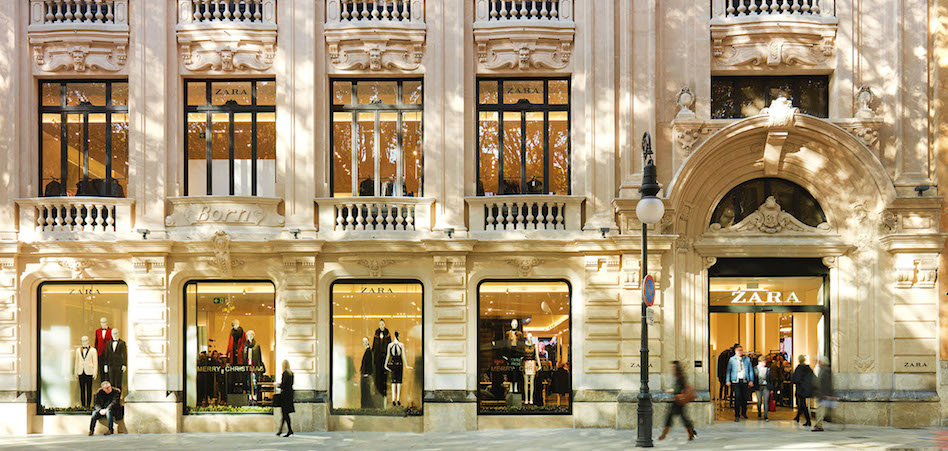 Geography: few good markets
Inditex has practically covered all the good markets in the world, at least with Zara. However, it still has opportunities to grow in China, the United States or Africa, without mentioning other smaller opportunities like Iran. "With the international presence that it already has, Inditex must focus on markets where it already has a presence but where it still can improve," adds a competitor.
In any case, all the experts point to a corporate operation as the fastest option to grow geographically. "The group allocated much effort to its business in America, but it still weighs little on total sales: purchasing a chain and introducing into the operating process would generate short-term results," explains an expert. "It is about gaining much market share at once: in a market that does not grow, like fashion, you must buy a share at once," adds another one.
Some rumors that circulated in the past about Inditex and a corporate operation went precisely in that sense. The market speculated about the purchase of Gap, with which it would enter into the United States; it also did that with Benetton, which would give the company more relevance in Europe and a tool to grow in more countries, and it even did it with Giordano, what would be key in Asia.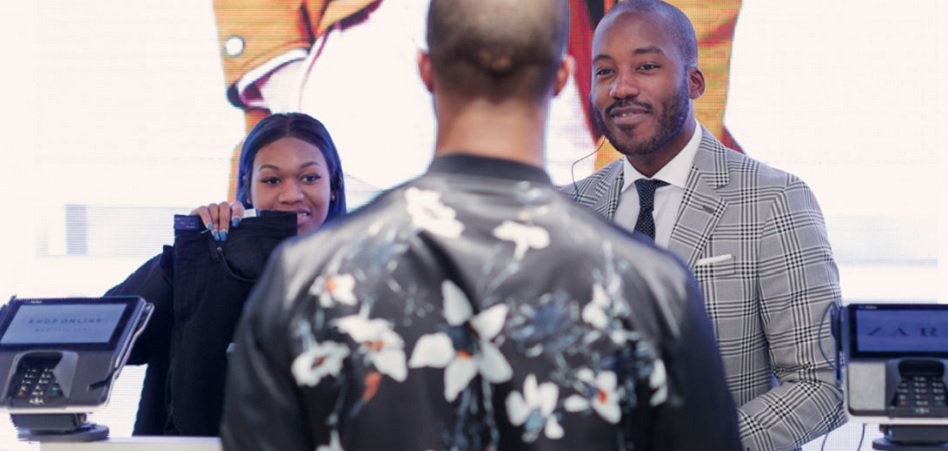 Purchases, growth lever
Whether it is with brand, product, channels or geography, it seems clear that all the quick options to go back to high growth rates go through acquisitions. And here comes the problem: will Inditex want to purchase?
An advisor of the company claims that every time the option is presented, the company refuses to budge. The group has already tried purchases in the past: Massimo Dutti and Stradivarious were acquisitions, but neither the size of the purchased nor the purchaser was like the one at present.
"When you are a large company, you need to know how to give it a twist to reinvent," affirms an advisor in the sector. "With the current size of Inditex, any purchase would be profitable in a short-term period because synergies would easily appear." "The top ten of banking companies from a decade ago is today the top three," says another expert, "distribution tends to concentrate and before a competitor does it, it is better to do it yourself." H&M, for instance, has already tried acquisitions, just like Fast Retailing, the owner of Uniqlo, which is highly willing to do it.
If Inditex discards purchases, as it has done until now, the only option left will be to forget about recovering its growth pace and betting on its profitability. Does the model stand up with less volume? According several experts, it does, but "you have to completely change the way in which efficiency is addressed." "Inditex can have one thousand engineers designing a tool that could have standardized, but instead has different structures for Zara and Zara.com: these are only two examples of what it will have to change," they affirm.
"The first Inditex was one that went from selling robes to selling clothes; the second one is the one that took a leap from clothes to the stock market; the third one, from the stock market to internationalization; and now? The time for Inditex 4.0 has come," concludes an expert.