Zac Posen shuts business after failing to find an investor
House of Z, the brand of the New York designer, will close immediately after not finding a buyer, a process that had been going on since last April.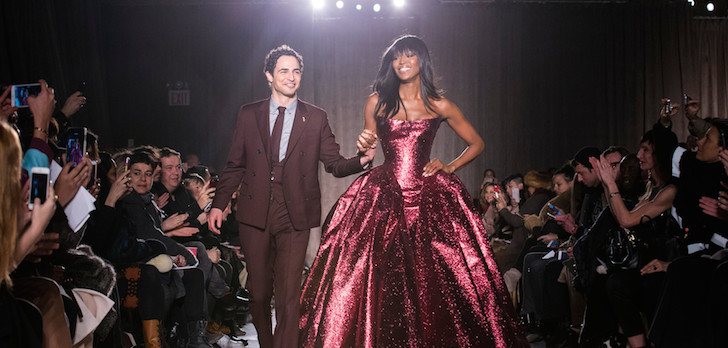 American fashion ends a black weekend. After the change of hands of Barneys last Friday, which will mean the closure of almost all the stores of the group, that same night Zac Posen announced the closing of its brand, House of Z.
The New York designer, who reigned in the red carpets of the early 2000s, had been trying to find an investor for some time. Investment Firm Yucaipa Cos, which has controlled 50% of the company for fifteen years, announced last April its intention to sell its stake in the group. After no agreement was reached, House of Z has decided to "cease operations and carry out an orderly disposition of assets," according to the statement release on Friday.
Zac Posen will proceed to an "orderly disposition of assets"
"The board of directors made this difficult decision following a comprehensive strategic and financial review of the businesses, they are with this outcome but can no longer continue operations and believe an orderly disposition at this stage is the best course of action, under the circumstances," continued the press release.
The House of Z brand had sixty employees, including those in its workshop in New York, and was present in twenty countries. The creative makes fourteen collections a year for his brand, his second line ZAC Zac Posen, and for Brooks Brothers, where he serves as creative director. In addition, Posen has also made numerous collaborations for third parties, including one for Delta Airlines.
The last one was signed a few months ago with the Spanish bridal fashion group Pronovias. The collaboration, which will take place under the White One firm, will be released next year.