Zalando sales up 20% but profit plummets 50% in 2018
The company registered a revenue of 5.38 billion euros in the last fiscal year. In addition, the company reorganized the functions of its three CEOs.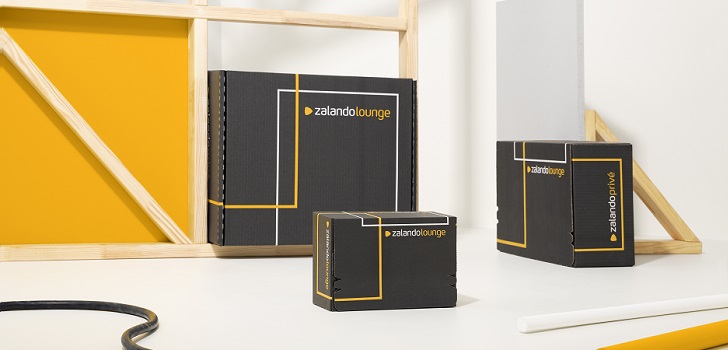 Zalando closes the year with a bittersweet taste. The German e-commerce company registered a double-digit growth in 2018, but its profit plummeted due to the increased cost in operations.
The company obtained a profit of 51.2 million euros, which meant a reduction of 49.6% compared to 2017. Zalando's ebit stood at 173.4 million euros, in contrast with 215.1 million euros registered in the previous year.
The company attributed the fall in the profit with the increase in costs of the fulfilment process and the lower gross margin of the products, which could not be compensated through marketing and administration costs.
Zalando registered an ebit of 173.4 million euros, compared to 215.1 million euros from 2017
Furthermore, the group's revenue grew by 20%, to 5.38 billion euros. The increase in sales was driven by the rise in the active customer base of the platform, which at the end of the year reached 24.1 million, compared to 23.1 million in 2017. During the fiscal year, the company processed 116.2 million orders, 28.3% more.
By regions, the group's fashion sales in Germany and Austria stood at 2.48 billion euros, 15.4% more than in 2017. In the rest of Europe, the group also had a revenue of 2.48 billion euros in fashion, 24% more.
Zalando explained that in 2019 it will continue investing to improve its operating system. The company will allocate 300 million euro in technological innovation and logistic strengthening.
Changes in the board
Zalando has enlarged its management board, which as of April 1 will have five members. The company added to the board Jim Freeman, current Senior Vice President Engineering, and David Schröder, its Chief Financial Officer.
In parallel, the three chief executive officers reorganized their functions. David Schneider will lead the Zalando's fashion area. Robert Gentz will be in charge of marketing and sales, and continue to be responsible for human resources. Rubin Ritter will take the lead on strategy.