Hello, It's Zara: how fashion is entering WhatsApp
The Spanish giant has joined the wave of making customer service more customized, with the creation of the possibility of answering clients' doubts through this social network.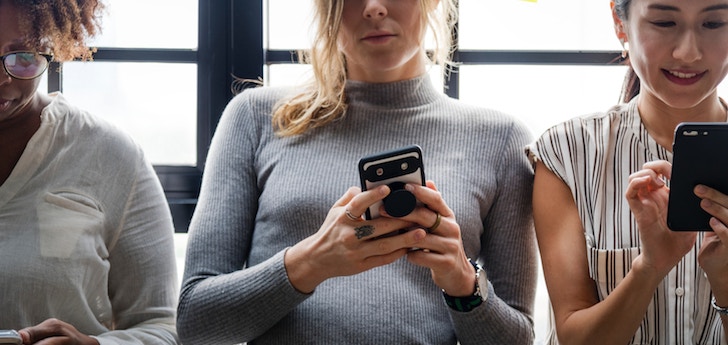 "Hi, some weeks ago and asked for a shoes order and they have broken, what can I do?" "Good afternoon, can you give the order's number and so I can manage your request? "Sure! Thank you". This conversation has not taken place in a physical store, and neither is known if the assistant is a real person, but it has been done through WhatsApp with Zara's customer service.
The new customer service model offers the possibility of asking for any request to the users, regarding sizing, color or material, as well as to the number or order updates, receiving an answer in a few minutes. In addition, managing refunds or changes are also available. You can ask for anything except buying.
Thus, Inditex has joined the messaging way, in which other sector's international groups are in, as Yoox-Net-a-Porter, Clarks, Diesel o Burberry, that have already developed customer service initiatives within this format.
Clarks was one of the first companies to speak to their clients via Whatsapp
Clarks was one of sector's first companies in offering the possibility to its users to contact them via WhatsApp, with the launching of the campaign From Rats to Rudeboys. Agent Provocateur, for its part, was also one of the pioneers in offering this service to its customers, to whom was also sending promotions and special discounts through messaging.
In other markets apart from Europe, the possibility of speaking directly to a brand through messaging apps has been some years in active. In China, for instance, the app We Chat has more than 700 million of users, and the majority of fashion brands have an active account to solve their customers' doubts.
The brands' step forward to the customer service via WhatsApp also emerges from the response to the demand of consumers' new generations, as millennials or Generation Z, that are more connected and are digital native.
Until today, fashion industry has been slow in capitalizing the opportunity that instant messaging through WhatsApp and other similar apps provide. The most developed item is customer service, but the last border to cross is the possibility to buy through these chats, which will be translated as conversational commerce.
Fashion has been slow in capitalizing the opportunities of instant messaging
This possibility is still being too limited within fashion's sector. Only a few brands offer the possibility of managing a purchase through virtual conversation, whether through messaging or in its own voice. One of the pioneer companies in getting through this segment has been Asos, with the launching of Enki, a loudspeaker that allows purchasing through voice demands to UK and US users.
Various studies and sector experts conclude that the next natural step for fashion companies is to sell their products via WhatsApp. The social network has more than one million active users per day, is cheap an accessible for all the consumers.