Fashion gains grounds in Chinese market: second-fastest-growing sector after food
Despite the general slowdown in fashion sales, 75% of Chinese consumers increased their apparel spending by more than 5% in 2018.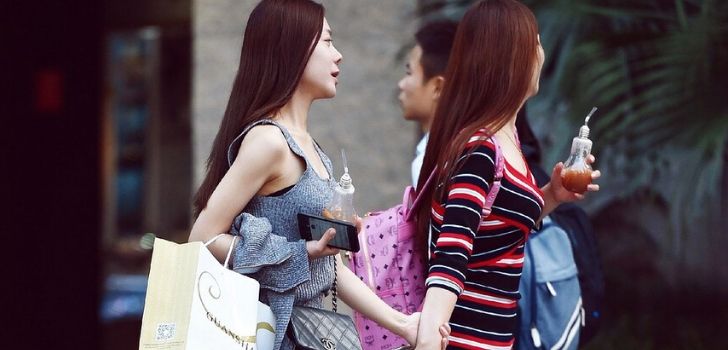 Fashion gains grounds in China. Despite forecasts of a decline in consumption worldwide, Chinese consumers continue to increase their spending on clothing, accessories, and footwear, according to the China consumer report 2020: the many faces of the Chinese consumer, prepared by Euromonitor.
This trend has been confirmed and is the result of discount days such as Single's Day, which has broken records in its last edition. Total sales in all ecommerce platforms increased by 31% compared to the previous year, to 58 billion dollars, exceeding the sales of Black Friday and Cyber ​​Monday in the United States.
In all the channels altogether, 75% of Asian consumers increased their fashion spending by more than 5% between 2017 and 2018. The sector thus becomes the second category in which more budget is allocated after food and restaurants, in which more than 80% of consumers increased their spending during the period.
80% of Chinese consumers increased their food expenditure by more than 5% in 2018
The commitment to the well-being and a healthy lifestyle have also boosted the consumption of other sectors in the Asian country between 2017 and 2018, as is the case of skincare products, gyms or food diets.
Athleisure, for example, has continued to gain ground in Chinese consumers' baskets. Around 70% of the Chinese expanded their spending on sports shoes by more than 5% between 2017 and 2018, while around 60% did the same with sportswear.
Cosmetics is also another sector in which Chinese consumers have greatly increased their spending. Between 2017 and 2018, about 60% of the country's consumers increased their budget for products in the beauty sector by more than 5%.
The slowdown in consumption has also taken its toll on the Asian country
On the other hand the slowdown in global consumption has also affected some consumers in the country, who have become more cautious when it comes to spending, both in basic and secondary goods.
In the case of fashion, around 20% of Chinese consumers decided to increase their savings in the sector by around 5%, while 50% maintained their spending without variation in 2018. As for athleisure, around 30% reduced their purchases of footwear in the sport sector, while 40% did so with the category of sportswear.