Harrods headsd to China: opens its first store outside the United Kingdom
The luxury department store group plans to settle in the Asian country with a store by next year.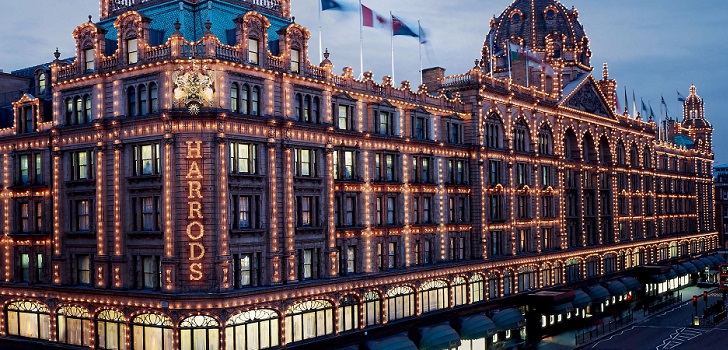 Harrods sees beyond the United Kingdom. The British department store group plans to open its first store outside its local market in China. The company estimates the opening of a center in the Asian country by 2020.
Under the name of The Residence, Harrods' point of sale in China will be located in the Pudong district of the city of Shanghai. The establishment, where luxury items will be marketed, it'll have its limited entrance to private consumers and will offer other services such as catering and events.
Michael Ward, general manager of the company, explained that the company has been investing in the Asian country for more than a decade, according to Daily Telegraph. "We see continued growth in China, but we see the need to reside in the country," he said.
Founded in 1849 by Charles Henry Harrod, the London establishment receives approximately fifteen million visitors every year. The store has about 90,000 square meters of commercial surface spread over five floors. Presently, the company is owned by the sovereign fund of Qatar, Qatar Holding, which in 2010 acquired the company for 1,500 million pounds (1,948 million dollars)