Fashion giants and IndustriAll map out first collective agreement in Asia's textile industry
Inditex, H&M, PVH and the rest of the twenty companies that are part of the Action, Collaboration, Transformation (ACT) initiative have teamed up with the global trade union to try to implement a fairer salary policy among industry workers.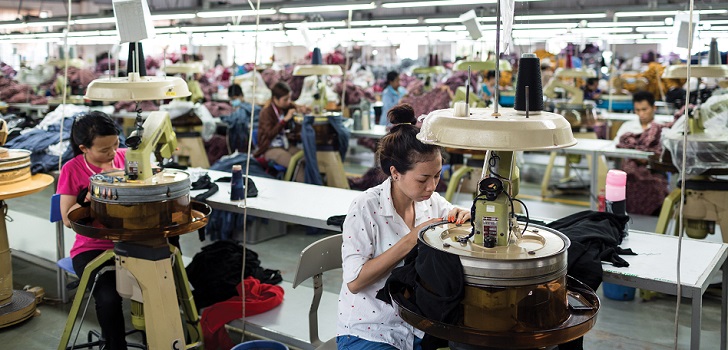 Global fashion players take action to boost wages in Asia. Inditex, H&M, PVH and seventeen other large industry groups are working with global trade union IndustriAll to develop and implement a collective agreement for the Cambodian textile industry, which would become the first one in the entire continent.
Through the initiative Action, Collaboration, Transformation (ACT), founded in 2015, fashion giants and IndustriAll want to redouble their efforts to achieve fairer wages and eradicate any exploitation practices among textile workers in Asia.
For this, both parties seek to generate collective agreements in each of the Asian countries where the fashion industry has a great weight. ACT members hope to generate agreements born from the consensus between textile factory owners and key trade unions in each market, according to Stern.
The collective agreements seek to increase wages among textile workers in Asia and eradicate any type of exploitation
To support the process, international fashion companies have been willing to assume the rising labour costs of the new collective agreements. In parallel, the giants of the sector hope to close long-term contracts with their producers in different Asian countries.
Cambodia will be the first place in which IndustriAll and the fashion companies will try to close a collective agreement for the local textile industry. It's expected that a first draft between factory owners and unions will be completed by the end of the year.
According to data from the International Labor Organization (ILO), although salaries in the textile industry have grown in recent years in many Asian manufacturing hubs, they are still below 200 dollars in Pakistan, Indonesia, China and Vietnam, and only exceed this mark in China and Thailand.