Fashion sales in Europe shrink in September
The sector contracts business in the euro zone one more time after revenue went up in August, when sales raised a 1.1% after three months of decreases, according to Eurostat.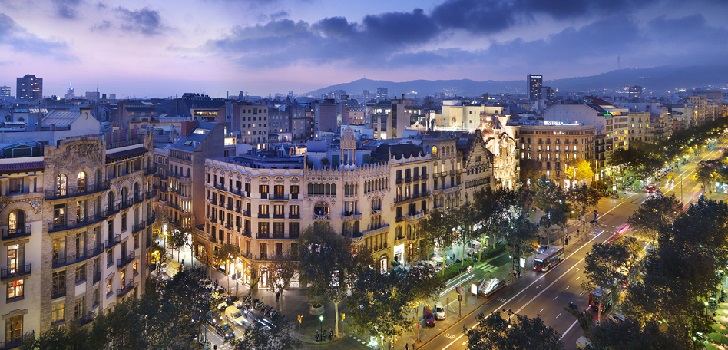 Fashion retail in Europe is shrinking. In September the retail sales of textile, clothing and footwear collapsed in the countries from the eurozone a 5.9% in base to the same month the year before. It is the biggest drop of the last eleven months.
With this decrease, the sector contracts its business in the region once more after getting revenues up last August, when it raised its sales a 1.1% according to the last data gathered by the European agency of statistics, Eurostat.
So far this year, the only months that have been positive in the eurozone are April, when fashion sales advanced a 1.3%, and August. Between May and July, the sector's revenue was kept negative even though its reduction was becoming more moderate, with drops of 2.5% in May, 2.2% in June and 1.8% in July.
In the whole of the European Union, textile, clothing and footwear commerce was contracted a 3.5% in September compared to the same month last year. With this collapse, the sector's sales in the region did not manage to keep up with August's rise, which stood at 1.4%. Between the months of May and July, fashion's retail incomes also experienced three months going downwards in a row.
The evolution of fashion sales in Europe contrasts with the evolution of business in the whole of retail. Within the eurozone's Europe, retail marked an interannual growth of a negligible 0.8% but contrarily, on the whole of the European Union, they raised a 1.5%. Despite being rises, they were the most moderate ones in the last five months. The categories of textile, clothing and footwear were the only ones that reduced sales in September.
As per countries, all retail grew to a double digit during the ninth month of the year in Ireland, with an advance of 10.2%. Rises were also significant in Lithuania, with a peak of 7.9%, and in Poland too, with a rise of 6.5%. On the contrary, the countries which registered falls regarding retail were Belgium, with a decrease of 2.2%; Spain and Austria, both with a step back of 1.5%; Italy, with a lowering of 1%, and finally Malta, with a decrease of 0.4%.