From Inditex to LVMH: fashion giants dipped in the coronavirus 'ground zero'
Wuhan, capital of the Chinese province of Hubei is one of the main business destinations in the area, where companies such as Shiseido, Hermès, Prada or Louis Vuitton operate.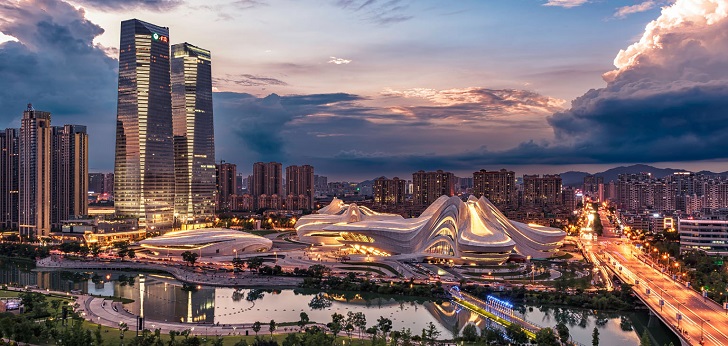 The fashion sector warned in coronavirus' ground zero. More than 2,700 have been infected, 80 fatalities, 30,000 people under observation and 40 million inhabitants at risk. The outbreak of the Wuhan coronavirus has ravaged the entire population of the country and has put the main economic sectors of the city on alert: building industry, transport, and commerce.
The country's trade offer is distributed in several shopping centers, most of them owned by the Wuhan Department Store group. Following the outbreak of the epidemic, the company's shares have fallen by 3.1% on the Shenzhen Stock Exchange.
Wuhan International Plaza, Wushang Square, Wushang World Trade Center or Wushang Square Zhongyuan are some of the group's shopping centers. All the named houses a range of luxury companies such as Gucci, Hermès, Prada, Cartier, Hugo Boss, Max Mara, Lancome or Shiseido, as well as large distribution companies such as Uniqlo or H&M, and Inditex which has seven stores in the city.
Wuhan Department Store shares have fallen by 3.1%
The outbreak of the coronavirus has also affected the assessment of the world's leading luxury groups. Since the confirmation of the first infections, LVMH's and Kering's shares have fallen by 5% and 6%.
In parallel, the outbreak of the coronavirus, which has coincided with the celebration of the Lunar New Year holidays, puts at risk 149 billion dollars of expenditure, according to the Ministry of Commerce of the Asian country.
Wuhan radiography
Although Wuhan isn't one of China's largest cities, it is one of the best-connected metropolia in the country and a national strategic point. On the banks of the Yantsé River, the city, the seventh-largest in the region, is a crossroads between Beijing and Hong Kong and is located 825 kilometers from Shanghai. These characteristics have made the city earn the nickname of Chinese Chicago.
In recent years, the city's industrial fabric has specialized in areas such as optoelectronics and semiconductors and is also the headquarters of titans such as Tsinghua Unigroup, manufacturers of Nand 3D flash memory used in mobile phones, computers and storage devices.
Also, the city receives significant investment by French companies since the city was under territorial leasing with the European country between 1886 and 1943. Peugeot even has one of its headquarters in the Chinese city.
Wuhan concentrates on 1.8% of the Gross Domestic Product (GDP) of the country. The GDP of the city grew to 7.8% in 2019, to 1.48 trillion yuan (211.6 billion dollars), similar to Ecuador's GDP.