Hong Kong defies protests: Causeway Bay remains the most expensive shopping street for retail
The Cushman&Wakefield ranking uses data collected before the protests started. New York's Fifth Avenue and London's New Bond Street are placed in second and third position.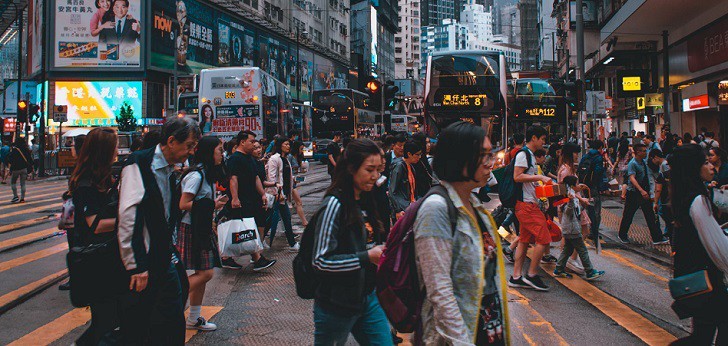 Causeway Bay remains on the top. This Hong Kong neighborhood revalidates its crown as the most expensive area in the world for retail, despite protests and clashes with the Government that have impacted the economy of the Chinese special administrative region in recent months. Of the top ten cities, half are European, four Asian and one from the United States.
According to the annual Main Streets Across the World ranking, by Cushman&Wakefield, New York's Fifth Avenue remains in second place for the second year in a row. In third place is New Bond Street, in London.
Hong Kong's main commercial area ended in 2018 five years of New York leadership. Main Streets Across the World tracks rents for 448 locations across 68 markets using Cushman&Wakefield's proprietary data.
Fifth Avenue in New York is in the second position for the second year in a row
"Hong Kong's Causeway Bay, (Russell Street) remains the world's most expensive retail street this year, based on data as of June 2019 at the time the global survey was completed. Since then, however, the Hong Kong retail market has come under growing pressure from local social unrest that has led to a sharp drop in tourist arrivals and retail sales, as well as interruptions to retailer operations, especially during weekends. As a result, retail rents have fallen across all submarkets in recent months and the outlook for the remainder of the year is muted," explained Kevin Lam, executive director, head of retail services, Hong Kong at Cushman&Wakefield
In Europe, the main commercial areas after London are those of Paris (Champs Elysees holds the fourth global position) and Milan (with Via Montenapoleone in the fifth position of the world ranking), with Zurich and Vienna closing the top five. On the other hand, seven Chinese locations sneak into the top twenty positions, including the cities of Hong Kong, Beijing, Shanghai, Shenzhen, Guangzhou, Taipei and Nanjing
Behind Milan, the sixth ranking position is occupied by Ginza, in Tokyo, while Pitt Street Mall (Sydney), Bahnhofstrasse (Zurich), Myeongdong (Seoul) and Kohlmarkt (Vienna) complete, in this order, the top ten.