Personal luxury goods market blossoms: global sales will rise 6% to 8% in 2018
It's expected that the worldwide business for luxury products and services will range between 276 billion and 281 billion euros, according to updated data by the Altagamma Worldwide Market Monitor and by the Bain&Company study.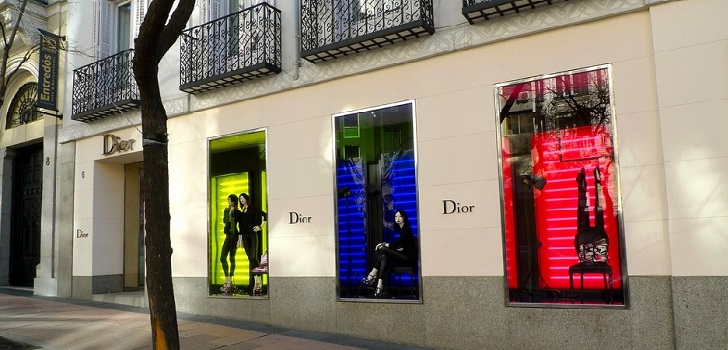 The luxury market keeps moving forward. The global market for luxury goods and services will continue to grow in 2018. It's expected that sales in this sector will rise between 6% and 8% in 2018, reaching between 276 billion euros and 281 billion euros, according to the data of the Worldwide Market Monitor, developed by the Italian Altagamma luxury management and the Bain & Company consultancy.
The new growth prospects are better than the rates estimated last October, which expected luxury goods sales to rise 5% this year. According to the study, luxury market will reach a turnover of 390 billion euros in 2025, with an annual average growth between 4% and 5%.
Profitability forecasts for the luxury business in 2018 have also been improved. It's expected that earnings before interests, taxes, depreciations and amortizations increase by 10% this year, compared to the 8% surge forecasted eight months ago.
The global luxury market will register an annual average growth between 4% and 5% until 2025
Accessories, jewellery and cosmetics sales will boost this year's growth, as they're forecasted to increase from 6% to 7%. Footwear will also contribute to the momentum, driven mainly by sneakers. Luxury garment sales are expected to increase to a lower extent, up 4%.
By geographic markets, sales will register double-digit growth in Asia this year, up 10%. The luxury business forecasts in North America and Europe have also been improved to those made last October. Sales in United States and Canada will lift up 6%, while revenues in the European region are forecasted to fall 3% instead of 4%.
The decline in luxury sales in Europe is attributed to the economic growth slowdown that Germany and United Kingdom, two of the key markets for the sector, are going through. Besides, the industry is also suffering in the region due to the fall of Asian tourist's arrivals, who are travelling more to North America.