Primark grows 4.5% in first quarter but like-for-like sales suffer
The low cost chain, owned by the ABFoods group, has attributed the increase of its sales to new store openings. The United Kingdom has been the market that generated the highest revenue.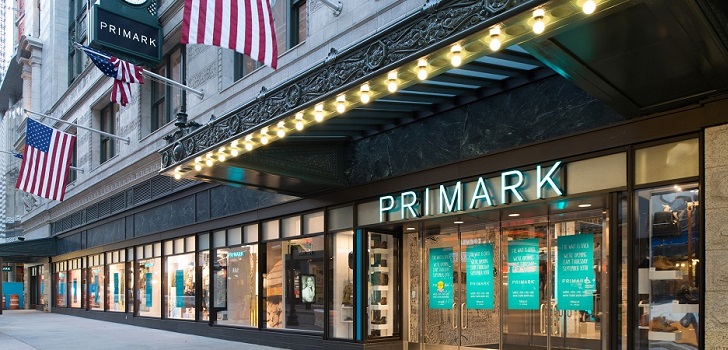 Primark kicks off its fiscal year 2020 on a positive note. Sales of the Irish retailer, owned by the ABFoods group, have risen 4.5% in the 16 weeks to January 4. In the United Kingdom, its largest market, comparable sales have dropped.
The company has attributed this increase to the opening of new physical stores. In the period, Primark opened a new store in the Sevilla Lagoh shopping center (Spain), another in Kiel (Germany) and one last in Milan Fiordaliso (Italy). In addition, it also expanded its store networks in Porto and Norwicth, and in the United Kingdom.
The United Kingdom has been the market that has generated the most bulk of sales for the company. In this sense, sales in the country increased by 4% annually, while like-for-like sales recorded a slight decrease. Meanwhile, in the United States, sales have increased.
Primark plans to open eighteen new stores in 2020
Total revenue increased by 4.5% ahead of last year. An increase that the company attributes to, "the increase in selling space." As for the growth in the Eurozone, the fashion retailer saw a growth of 5.1% and attributes the progress to the increase in selling space "Like-for-like performance improved, driven by a marked upturn in the Eurozone," stated the company in a report.
By 2020, Primark plans to increase its sales space by more than 83,000 square meters with the opening of eighteen new stores, including the opening of its first store in Warsaw, which will mark its landing in the Polish market, and the opening of a store in Bratislava, the first in Slovakia. In total, Primark will raise its presence in fifteen countries.