Shiseido keeps up the rhythm and grows 10.2% in first nine months
The Japanese giant of cosmetics has finished the period with a revenue of 805.76 billion yens (6.2 billion euros). The company aims at reaching a trillion yens (7.7 billion euros) in 2020.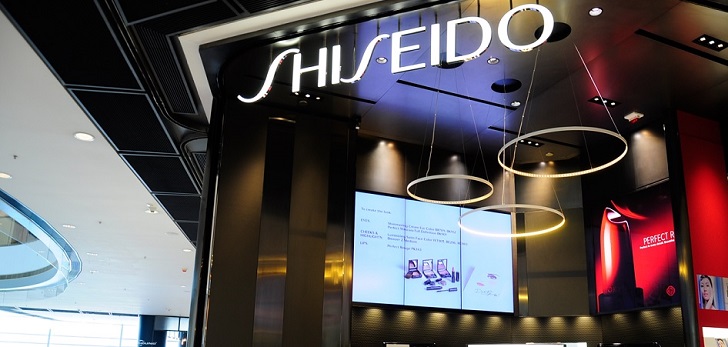 Shiseido keeps up the rhythm on the brink of ending the fiscal year. The Japanese leviathan of cosmetics has closed the first nine months of the year with a growth of 10.2%, with 805.76 billion yens (6.2 billion euros). The corporation earned 64 billion yens (493 million euros) between January and September, contrasting with the loss of 16.95 billion yens (130.6 million euros) from the same period last year.
In a statement published today, the company explains that sales in the Prestige division, one of the most profitable for the group, as well as the improvement of costs structure, have promoted benefit in Japan, China and the travel retail division.
Japan continues to be the biggest market for Shiseido, with an income of 340.14 billion yens (2.62 billion euros) in the first nine months of fiscal 2018, which represent a 42.2% of the total. Notwithstanding, it was also one of the countries where sales grew less, standing at a negligible 9.5%.
Shiseido focused once more the majority of sales in Japan, its local market, although it also was the one that grew the less
The corporation explains that, during that period, the country's economic conditions "continued along a path of moderate recovery. This included signs of a positive turnaround in consumer spending".
For its part, sales in China boosted a 33.4% up, until reaching 140.54 billion yens (1.08 billion euros). The rest of Asia-Pacific occupies 6.4% of revenue, whereas America represents 11.7%. In Europe, the Middle East and Africa, the rise was only a 3.7%, materialising in 75.07 billion yens (578 million euros).
All geographic regions closed the first nine months with a positive operating profit except in America and Europe, which continued to have losses. Japan and China are maintained as the most profitable areas for the company, with a benefit of 71.7 billion yens (552.2 million euros) and 23.45 billion yens (180.6 million euros) respectively.
In 2015, the group launched Vision 2020, a six-year plan that, according to the company, must assure that the brand "continues vital during the next hundred years". The plan is divided in two phases of three years, and the second one began this fiscal 2018. At the front of this project starting on January the 1st will be Marc Rey, until now director of Shiseido in America. The group's goal is set on reaching a revenue of one trillion yens (7.7 billion euros), as well as surpassing 100 billion yens (770 million euros) of operating profit.