Textile workers' unions in Pakistan demand a security agreement like in Bangladesh
Representatives of textile industry workers in the country have started to contact big fashion retailers with local manufacturing sites to seek out supports for a Bangladesh Accord-like agreement.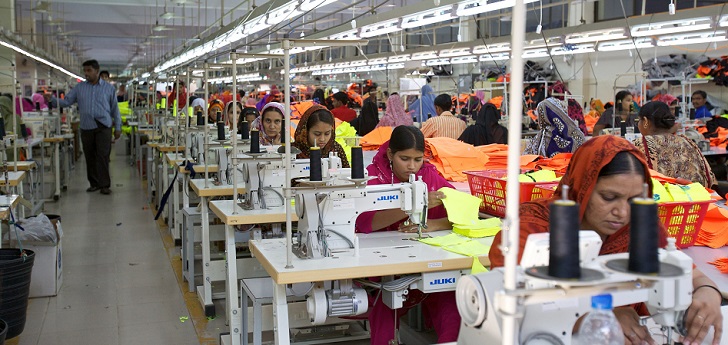 Textile workers in Pakistan demand their own Accord. Representatives of industry workers in the country have started a round of contacts with big fashion retailers to seek out supports to reproduce the Accord on Fire and Building Safety of Bangladesh. This agreement was reached after the Rana Plaza tragedy in 2013 and, this year has been renovated.
Trade unions in Pakistan ask for a security settlement that is legal, binding and transparent, which settles a road map to ensure safety in textile factories and reduce fire risk. Workers' representatives also urge to include in the deal a greater union representation and the creation of security committees with real participation.
The agreement would also serve to generate labour improvements such as the introduction of workers' complaint mechanisms for wage issues, working rights and monitoring, according to Just Style.
Trade unions day say that factories manufacturing for international fashion brands have security and fire risks
Pakistani union believe that there are many similarities between the reality of the business structure in their country and that of Bangladesh before the Rana Plaza building collapse, in which over 1,200 people died. Workers' representatives denounce that there's any type of regulation in safety matters for factories construction or fire prevention.
The Accord on Fire and Building Safety in Bangladesh was created in 2013 and 220 fashion companies joined it, along with representatives of the Government of the country, employers, unions and various NGOs. In five years, and within the framework of this agreement, 1,800 factories were inspected and 118,500 risks in electrical and fire systems were identified.
This year, the pact has been renewed with the support of 175 fashion companies, among them Inditex, Mango or El Corte Inglés, among others. The purpose of this new agreement is to serve as a bridge for the Bengali Administration to take charge of the inspections and the corresponding sanctions.