American fashion demands Trump to put the sector out of commercial war
The companies have addressed the president of the country by letter asking him not to apply more tariff restrictions to clothing from China.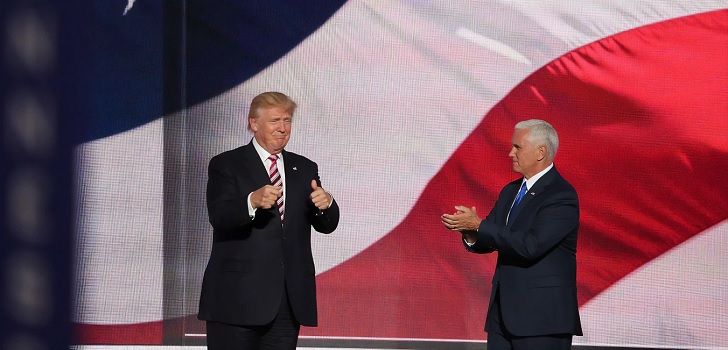 American fashion stands against Trump. The main companies in the sector have addressed by letter to the President of the United States asking him not to continue applying more tariffs on the importation of garments manufactured in China, as part of the trade war that both countries maintain, according to WWD.

The letter has been sent by the fashion industry's lobby of the American Apparel & Footwear Association (Aafa) and includes businessman like Ralph Lauren, Brandon Maxwell or Narciso Rodríguez, as well as groups as PVH, VF, Tapestry, Global Brands, Safilo, Gap, or Levi Strauss, among other companies that have signed the letter.

The companies are calling on Trump to exclude fashion from the 25% increase in tariff rates on products from China, which would be applied to goods worth 50,000 million dollars (44,625 million euros).
Signatory brands claim Trump to put fashion out of the 25% rise in tariffs on Chinese products


"We are already a highly tariffed industry, with an average of 12.5% ​​of tariffs on clothing, so adding 25% would surpass even the benefit that some companies have," said Rick Helfenbein, president and CEO of Aafa , to WWD.

It is not the first time that American fashion companies are asking the president of the country to leave fashion out of tariff increases. In May, just after Trump announced the 25% increase in Chinese imports, a total of 170 companies, including Nike and Adidas, addressed the US president in a joint letter to demand fashion to be left out from the commercial war between the United States and China.