The UN quantifies the impact of the coronavirus on the fashion industry: 1.5 billion dollars
The United Nations Organization (UN) also estimates that the impact of the crisis on total exports reaches 50 billion dollars.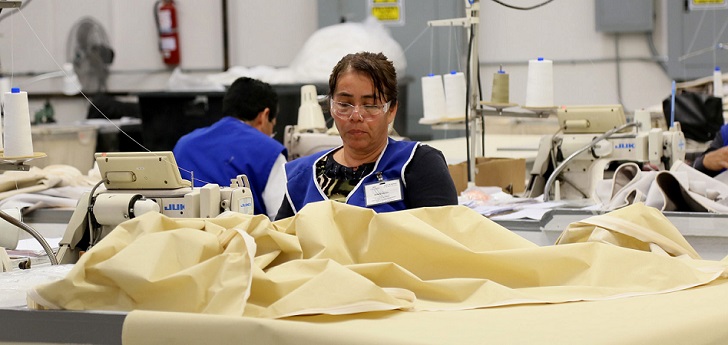 The UN quantifies the impact of coronavirus on fashion. The estimates of the United Nations Organization (UN) warn that the crisis will have an impact of 1.5 million dollars for textiles and clothing. In the global calculation of the industry, the organization foresees an impact on exports of 50 billion dollars.
"It is clear that the global effects will be significant, and even if Covid-19 is retained within China, it will continue to have an impact due to the weight of the Asian country in the global value chains of world production," Pamela Coke explained Wednesday. -Hamilton, director of international trade, at the UN conference on Trade and Development.
According to the organization, the region most affected by the coronavirus crisis will be Europe, where the impact is estimated at 15.6 billion. In the United States and Japan, the epidemic will have an impact of 5.8 billion and 5.2 billion, respectively.
In European textiles, the impact of the coronavirus will be 538 million dollars
The European textile industry is one of the most affected, according to the UN, with losses of 538 million dollars. It is followed by the textile industries of Vietnam, Turkey and Hong Kong, which have already lost $207 million, $164 million and $107 million, respectively.
The UN has also stressed that the crisis will be more noticeable in Italy, France and Spain, where the sector "is still very integrated with Chinese suppliers," according to Alessandro Nicita, the organization's international economist. The economist added that if the spread of the virus outbreak cannot be contained, it could be "a disaster for the world economy" and could trigger a global recession, according to WWD.