Trump threatens China with more tariffs
United States president is planning to increase the current tariffs rate in 100,000 million, although he thinks that China will seek an agreement.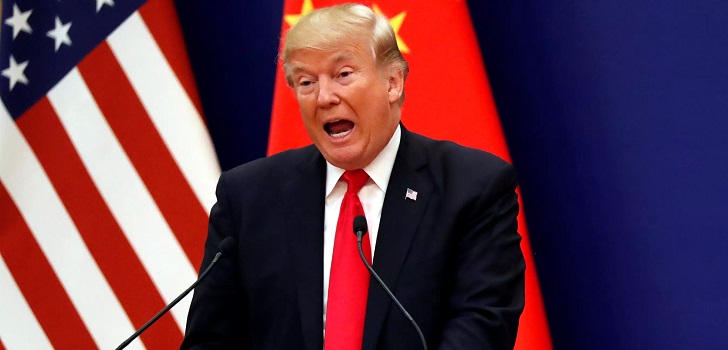 Donald Trump continues threatening China. The president of the United States has shaken the board of international commerce by insinuating that he could increase the tariff list currently applied to the Asian country until 300,000 million dollars in goods.
This threat implies a further step on tension escalation between the United States and China, in the middle of a trade war between both powers. The latest conversations kept between both countries were on 10 May, when Trump decided to raise the tariffs on China 25%, for goods worth 50,000 million dollars (44,625 million dollars).
"But I think that China wants to make a deal, as well as Mexico", has highlighted Trump in a statement collected by Reuters. However, the president of the United States has not specified which type of products would be affected by this potential new growth.
From China, the minister spokesperson of the government Gao Feng, has pointed that his country will fight until the end in the trade war, in case Trump wants to escalate tensions. At the same time, the minister has warned the American administration that China will take the necessary measures to safeguard nation's interests.
Despite Donald Trump's threats, it is planned that United States and China will meet again face to face in a meeting that financial ministers of G20 will hold this weekend in Japan. The Secretary of Treasure of the United States, Steven Mnuchin, and the governor of People's Bank of China Yi Gang, will resume key negotiations after the shutdown of a month.