United States, Mexico and Turkey, the winners in fashion's nearshoring era
The industry will undergo a transformation process in coming years, due to Asia's production costs' increase and the need to gain speed to obtain an additional competitive advantage.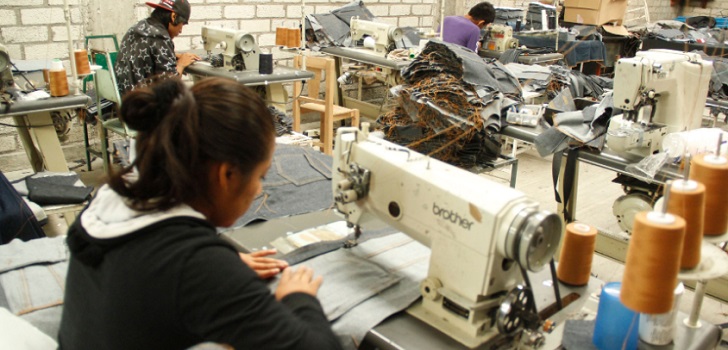 The United States, Mexico and Turkey win in nearshoring times. The three countries will become key sourcing poles in proximity for the fashion industry by 2025. In fact, producing a pair of jeans in Mexico and Turkey is already 12% and 3% cheaper, respectively, than manufacturing them in China.
Currently, the equation between manufacturing costs, transportation and the time it takes for goods to reach their destination are boosting the role of proximity sourcing hubs, where manufacturing certain items is already more advantageous than in the Chinese markets. This remains clear in the report Is the manufacture of garments coming home?, written by consulting firm Mckinsey&Company, based on interviews with 188 professionals across the sourcing sector.
In 2017, manufacturing a pair of jeans in China had a cost of 12.6 dollars for European companies, which reflects a price rise compared to what happened twenty years ago, when fashion companies moved almost all its production to the Far East.
In particular, McKinsey's report reveals that, now, European companies are already paying less to produce a pair of jeans in Turkey, where cost is 12.08 dollars, 3% less than in the Asian country.
Something similar happens with American companies, which currently pay 12.04 dollars for a pair of pants made in China, including transport-associated expenses. However, production cost in Mexico is 10.57 dollars, where transportation takes just two days, which gives a competitive advantage to fashion companies.
The study indicates that, by 2025, nearshoring in fashion will turn certain countries in America and Europe into winners. 30% of US-company executives consulted believe that the United States will be their main sourcing hub in proximity, 20% point out to Mexico, 7% to Haiti, 5% to Honduras and another 5% to El Salvador.
With regard to sourcing among European fashion companies, Turkey will be consolidated as the key manufacturing pole for the industry, since 29% of the groups believe that their production will be located in nearby countries. 10% estimate that it will be Morocco, 7% in the United Kingdom, 5% in Portugal, 5% in Macedonia and another 5% in Tunisia.
The trend will mature not only because companies need to gain speed, but also because production costs will continue to rise in Asia and, in particular, in China, as a result of the increase in workers' wages.
At present, labour costs in China are equivalent to one third of the manufacturing costs registered in the United States. In 2005, salaries in China accounted only for 10% of American manufacturing expenses.
Mexico already offers cheaper manufacturing costs than China
Now, Mexico already offers lower labour costs lower than China, while in Turkey, a key textile sourcing centre for Europe, wages are now only 1.6 higher than those paid in the Asian country, compared to 2005, when they were five times higher.
The report concludes that the relocation process in the fashion industry won't be easy, but it will benefit from a rise in sustainability and circular economy strategies, as well as the automation of manufacturing processes. Besides, managers consulted by McKinsey across several industries have already put supply chain management among their top priorities to continue to have a profitable business.
In fact, the study indicates that the speed increase in the supply chain will allow US and European companies to increase full-price clothing sales by 5%, without making any type of discount, which could offset the costs' increase that they could experience in proximity hubs.