Uruguay: Mercosur's little jewel that seduces H&M and Zara
The South American country, with just 3.4 million inhabitants, has turned into the latest territory conquered by the Swedish group, which recently opened in Montevideo its first store in the Uruguayan market.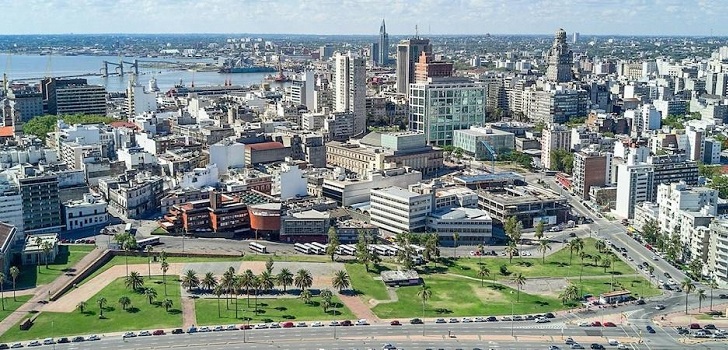 "The butterfly will always remember that it was a worm" and Uruguay just took off. The phrase of Uruguayan poet Mario Benedetti seems to capture the momentum that the country has gained for international fashion groups. A small territory that is becoming more and more attractive to companies such as Inditex, H&M and Gap Inc.
This weekend, the Swedish retailer opened its first store in Uruguay, which has become the fifth Latin American country in which H&M is present. The company's arrival, which was announced a year ago, will generate a greater dynamism for fashion in the Uruguayan market, which lacks national industrial muscle.
With a population of 3.4 million inhabitants and a surface of 176,215 square kilometers, Uruguay is one of the most stable economies in South America. Gross Domestic Product (GDP) per capita amounts to 15,220.5 dollars and the country is governed since 2015 by Tabaré Vázquez, leftist politician of the Frente Amplio party.
Uruguay lacks a textile industry, but has a few established fashion groups such as Lolita, Daniel Cassin or Caro Criado
Despite its low population, Uruguay has consolidated fashion groups with international potential, mainly in the Southern Cone. Grupo Lolita is one of the largest companies in the sector, founded in 1960 and with presence in Chile, Peru and Ecuador. The company, led by Michel Cohen and Silvina Leinberg, launched in 2015 Symphorine, a women's accessories chain that operates with a store in Spain, located in Malaga.
Daniel Cassin is another of the Uruguayan companies that have managed to consolidate their business in a market crowded by foreign brands. The footwear and womenswear company operates with over twenty stores. On the other hand, Caro Criado is one of the Uruguayan designers with the greatest recognition outside of her country and who has managed to make design a fashion company.
However, Uruguay lacks a strong textile industry and concentrates its production in a few artisan workshops. The country isn't home of raw materials for the production and manufacture of fashion garments.
Uruguay's GDP per capita amounts to 15,220.5 dollars
But one of the most important features of the country that gave birth to Mario Benedetti or Eduardo Galeano is its port area. Uruguay has a customs-free zone of 176,215 square kilometers, almost the same area as its continent. In addition, the proximity to Buenos Aires and the Brazilian border situates the country as an strategic destination for Mercosur members.
Its strength in dealing with international negotiations and the stability of its currency have turned Uruguay into a landing strip for fashion giants that can't penetrate strongly other markets with larger consumption rates in the region such as Argentina and Brazil.
Inditex operates in the Uruguayan market with four stores, two of Zara and another two with Zara Home. Gap is also present in the country with two shops with its homonymous chain. Forever21 and Bestseller are other fashion giants that have established themselves in Uruguay in recent years. Nevertheless, most of these groups operate only in Montevideo.
If Uruguay's capital city is a fast fashion payground, the coast is luxury and independent design. The city of Punta del Este has brands such as Louis Vuitton, CH Carolina Herrera or Argentina's Jackie Smith. Besides, Brazilian companies such as Hering or Renner also managed to expand their operations to Uruguay.