US fashion ignores trade war: exports grow 2.7% until September
Last Thursday, a Chinese Commerce Ministry spokesman announced that an agreement had been reached that put an end to tariff rises. Twenty-four hours later, a Trump adviser denied it.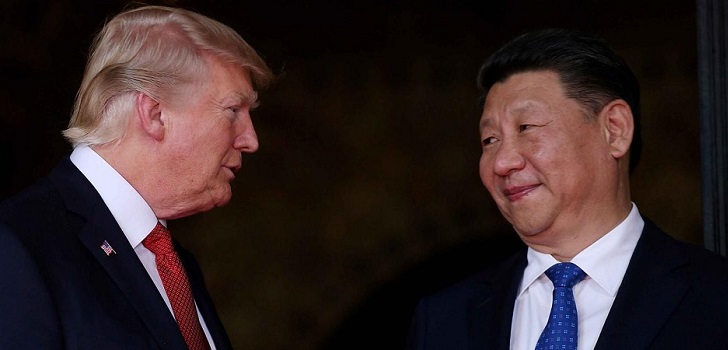 The American fashion industry resists the effects of trade war. Although the tariffs imposed on China have had consequences registering a 25% drop (35.3 million euros) in September, shipments from the United States have continued to increase. In total, between September 2018 and September 2019, clothing exports have increased 2.7% to 5.3 billion dollars.
Meanwhile, sports fashion exports grew by 9%, up to 628 million dollars, according to United States Census data. Within the textile sector not all have been positive results. Sewing machines experienced a slight decrease of 0.8%. Also, cotton fiber has reduced exports by 1.4% compared to September 2018: 1.5 billion dollars until September 2019, compared to 1.6 million dollars until September 2018.
Fashion exports in the United States have increased 2.7% in one year to more than five million dollars
Cotton was the first fiber of the fashion industry affected by the trade war. It was one of the 1,300 goods that China could levy with 25% tariffs in the event that the United States proceeded to raise import tariffs to 106 items from the Asian giant. With the approval of this measure, raw cotton has reduced its exports by 6.3% in one year.
US exports of leather goods and other fibers of animal origin also fell by 15.8%: while between January and September 2018 they reached 707 million dollars, until September of this year they stood at 595 million dollars. Finally, leather sales abroad dropped 30.3%.
Cotton was the first fiber in the industry to be affected by trade war
After a year of trade war, the conflict between the United States and China continues. Although last Thursday the spokesman for the Ministry of Commerce of China, Gao Feng, said that both parties had agreed to cancel additional tariffs at different stages, hours later White House sources denied the possible agreement. "There is no closed agreement to withdraw existing tariffs on stage, the only one who can do it is the president," Peter Navarro, Trump's advisor, told Cnbc.
Gao Fent had assured that "the trade war should end with its cancellation." He did not give details on the calendar to apply this agreement but was convinced that he could sign it during the month of December. With Trump's advisor response, the Washington executive suggests that the introduction of new 10% tariffs, scheduled for mid-December, on certain Chinese electronic products, such as laptops, game consoles and mobile phones, continues between others.