Washington and Beijing initiate trade dispute as tariffs will become effective on July 6
The United States did the first move and imposed tariffs worth 50 billion dollars to Chinese imports. China's response was to apply rates of 25%.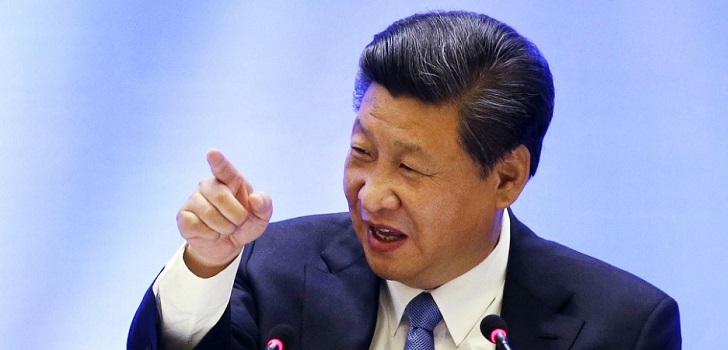 Washington and Beijing initiate their trade battle. The United States government has been the first to make a move and impose tariffs on goods from China worth 50 billion dollars. Shortly after, Beijing responded to the measure by taxing with a 25% rate the imports of nearly 660 US products.
After months of crossed threats, US president Donald Trump materialised his public remarks. At the end of last week, The White House announced the imposition of tariffs on 1,102 categories of products from China. The rates will be effective from July 6.
Some experts indicate that this decision focuses on industrial sectors linked to the Made in China 2025 plan, with which the Asian country shifts its manufacturing policy, leaving aside industries such as the textile and footwear while focusing on others with higher added value, such as the automotive, computer or robotics sectors.
On July 6, the United States and China will begin to tax hundreds of product categories with tariffs
China has tried to maintain a low profile in the face of Trump's threats. However, as Trump decided to move forward with new tariffs, the Chinese government has also taken a step forward in the same direction.
Thus, 545 American products will be charged with a tariff of 25% starting July 6. In the midterm, although without a specific date, other 114 goods will be recorded.
The president of the United States made this decision after a meeting in the White House with secretaries Wilbur Ross (commerce); Steven Mnuchin (treasury), and Robert Lighthizer (trade). The meeting took place a few days after Ross was in Beijing in the third phase of a negotiations round between the two governments.
Brussels finds a common response
European Union countries, meanwhile, also approved last week a series of tariffs as a response to the US initiatives on foreign trade. This way, Brussels advances its response to Washington, which has decided to tax steel and aluminum imports from European countries.
For the time being, EU members have agreed on the list of US products to which they will impose tariff rates. The next step will be for the European Commission to approve it. The process is expected to be finished by the end of June.
The European plan consists of two phases. The first is to apply rates on imports valued at 2.8 billion euros; in the second, tariffs will be imposed on products worth 3.6 billion euros. Together, the tariffs will impact imports worth 6.4 billion euros, the same amount as US new taxes on European steel and aluminium.