What is the Fashion Industry Charter for Climate Action and who's in it
Organized by the United Nations (UN), companies like H&M, Inditex and GAP commit to fight against climate change.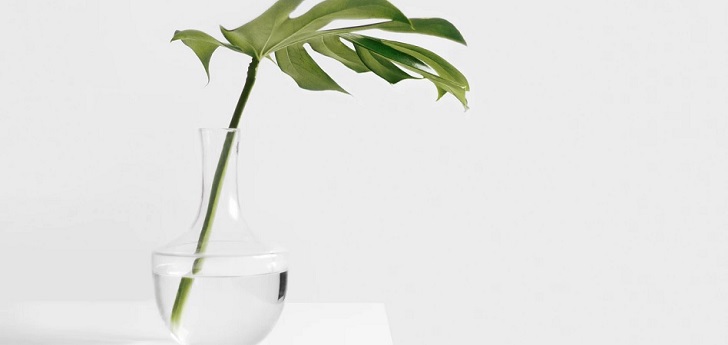 "Climate emergency is not a future problem, it is something that is already affecting us, people are suffering and dying for it today", Swedish activist Greta Thunberg stated earlier this week at the Madrid Climate Summit (COP25), which takes place between December 2 and 16 in the Spanish capital. In her presentation, the young activist urged politicians and sectors of the industry to move towards a greater commitment to the environment. Most of them have been moving forward in this for years, and fashion doesn't want to be left behind.
In 2018, giants of the sector signed the Fashion Industry Charter for Climate Action with the aim to commit to climate action. Promoted by the United Nations (UN) the Climate Summit, held last year in Katowice (Poland), made the participants of the sector to commit to reach zero emissions by 2050.
Specifically, the document includes 30% reduction of greenhouse gas emissions by 2030 and the commitment to analyze and establish a decarbonization route for the sector in accordance with the Science Based Targets Initiative methodology.
Charter for Climate Action has set the goal of achieving zero emissions to the atmosphere in 2050
Energy efficiency and renewable energy in the supply chain, installation of new coal boilers or other sources to generate heat and support the change of logistics to the reduction of carbon footprint in transport are other commitments established in the document.
In addition, the Fashion Industry Charter for Climate Action also includes creating a dialogue with consumers to boost sustainability, take steps towards circularity and bring fashion's commitment to the environment to political spheres to drive new legislations.
To achieve the goals, the participants and organizations work collaboratively through meetings, expert talks and textile initiatives to discuss raw materials, production, energy, logistics and commitment to promote climate action.
Nike, Adidas, H&M or Inditex are some of the companies that signed the document
Among the companies that signed the Fashion Industry Charter for Climate Action are industry giants such as Adidas, Burberry, El Corte Inglés, Gap, H&M, Inditex, Kering, Levi Strauss, Nike, PVH, Puma or VF, among others.
In addition to fashion distributors, the pact is also signed by textile manufacturers and associations such as Sympatex Technologies, Peak Performance Production, Paris Good Fashion or the French federation of Prêt à Porter Féminin.
Also, the Fashion Industry Charter for Climate Action is also supported by other organizations promoting sustainable actions in the fashion sector such as Better Cotton Initiative (BCI), Apparel Impact Institute, Global Fashion Agenda (GFA), Global Organic Textile Standard (Gots) or International Textile Manufacturers Federation (Itmf).