China, social media and 'athleisure': which are the growth drivers of luxury in 2018?
The high-end sector will rely on Chinese consumers, team-ups with streetwear fashion brands to attract new clients and the rise of social media among younger generations to deliver growth.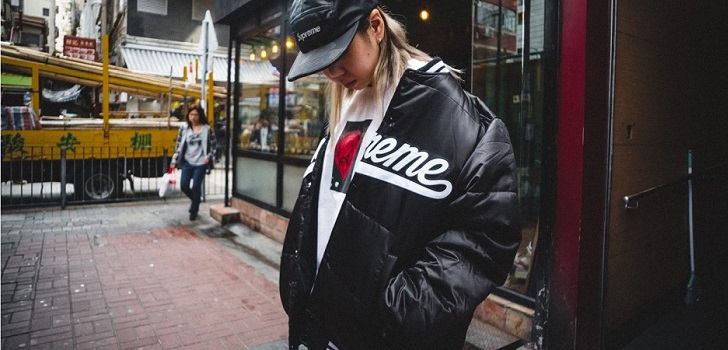 Rising demand in China or shopping buttons through social media. These factors, as well as increasing team-ups with streetwear brands, are expected to sustain the luxury industry growth worldwide. In addition, the fading barriers between online and brick-and-mortar stores draw a new horizon to gain market share, according to the latest update of the Luxury Goods Worldwide Market Study, elaborated by Altagamma and Bain&Co.
In 2018, personal luxury goods sales are expected to grow between 6% and 8% globally, ranging between 276 billion euros and 281 billion euros, according to the research. The new forecasts improve those made last October, when it was predicted a 5% growth for this year.
The demand of luxury goods will be supported by several elements. The first one is the strong interest that high-end products still awaken among Chinese consumers, who are still the most relevant nationality for the industry. In fact, 20% to 22% of global luxury sales will take place in the country.
Shopping on platforms like Instagram will be one of the key boosters of the luxury industry in 2018
Altagamma and Bain emphasize that Chinese customers are young and increasingly taking into account value for money in their purchases. In parallel, consumers in this country are more demanding than ever, as their luxury knowledge is deeper than a few years ago.
A second factor that serves as a springboard to luxury growth are omnichannel approaches, greatly enhanced by social media. The report points out that these digital platforms, many of which already allow brands to insert shopping buttons in their images that redirect to online shops, will boost the sector's revenues, especially among younger generations.
Another big driver of luxury for this year are collaborations with sports and streetwear brands. These alliances, such as the one made by Louis Vuitton with skate brand Supreme in 2017, are a good way to attract new consumers, while allowing the high-end industry to gain market share with wear-to-work garments, according to the report.
Luxury industry growth in 2018 will be supported by an increase in the volume of products sold, while prices will remain stable. Nonetheless, the report points out that currency headwinds will redirect spending between regions, but it won't impact global growth.