Rent&sales: H&M already links sales to 18% of its rents
Fashion global retailers, Inditex, H&M, and Uniqlo, have almost tripled their spending on their stores' rents in the last ten years, up to 6.2 billion euros last year.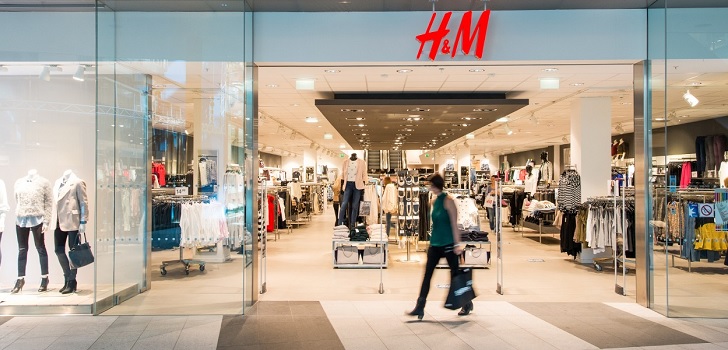 H&M squeezes its landlords to relieve the pressure of its results. Last year, 18% of what the Swedish group paid for rent was already linked to sales evolution, compared to 8% ten years ago. In total, the three giants of global fashion distribution, Inditex, H&M, and Uniqlo, spent 6.2 billion euros on rentals last year, four times more than a decade ago.
The drop in fashion sales and the transformation process in which retail is immersed in led to more and more retailers demanding their landlords to increase the weight of the variable. In the United Kingdom, H&M went one step further last June, proposing to link the entire amount to the evolution of its revenue in each store, excluding online sales and returns.
The owners of the stores argued that the proposal was "very aggressive" but acknowledged that H&M has an important power because of its wide presence in British retail. The measure will begin to be applied in the renegotiation of rents that expires in 2020 and the new contracts.
Between 2007 and 2011, the variable barely represented 8% in H&M rental payments, as stated in the annual report of the group. However, since 2012 this percentage has increased steadily, reaching 18% in 2017.
Last year, the company spent 24,801 million Swedish kronor (2.2 billion euros) in rent. Of these, 455 million euros where the share of rent linked to sales. Together, Inditex, H&M and Fast Retailing have boosted 167% of their rental expenses in the last decade. Despite Retail Apocalypse, the three giants have continued to expand their network of stores worldwide.
The one that has increased it the most is Fast Retailing, which has multiplied its rent by almost four times since 2008, reaching 191,813 million yen (6.2 billion euros). However, the group that has increased its network of stores in the last decade has been H&M, opening 3,230 more stores, which has meant an increase in rents of 153%.
Inditex has opened 3,226 stores in the period, but the rent payment has grown less than the one of its competitors, 133%, to 2.3 billion euros last year. The increase of macro stores and experiential flagships, together with the increase in rents, has also motivated the average expenditure per store to be greater today than it was ten years ago. On average, the three largest fashion distribution groups in the world pay 390,903 euros for each store, compared to 395,506 euros in 2008.