Africa, the everlasting promise of fashion sourcing: the light footprint of the fashion giants
Analyst had predicted that the developing continent would be the next sourcing hub, considering companies from across the world who shifted their business to Africa.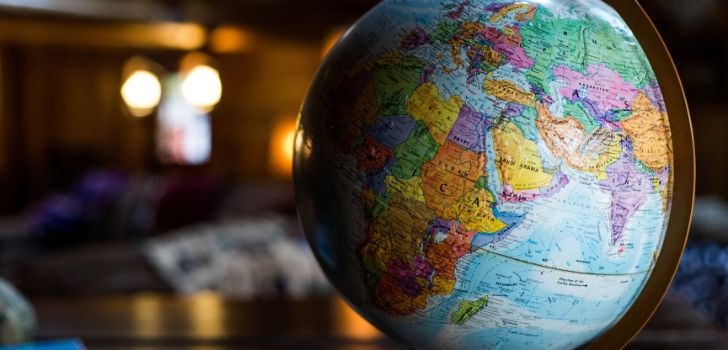 The fashion industry explores shyly explores Africa. Analysts had forecast the potential that Africa would have for fashion sourcing, predicting a bright future for the development country. The predictions aligns with the development of legislations that took place in the continent such as the African Growth and Opportunity Act (Agoa) which has been effective since 2000 and got renewed in 2015, the pact essentially gave a duty-free access to the U.S market to a selection of sub-Saharan countries.
According to a survey ran in 2015 by the McKinsey Consultancy, business leaders in the fashion sector responded that they would be cutting back their purchases from Chinese. But China is still undoubtedly leading in garment manufacturing.
The Rana Plaza catastrophe, and the manufacturing price increases in India and China, influenced many brands to seek new alternatives. Several American and European companies' source from African suppliers, but the ratio of operations in Africa still does not compete with Asia's.
Adidas: 8 Factories
Back in 2010 during the World Cup in South Africa, Adidas published its supplier list to abide to transparency and displayed the 7 factories from which it sourced from in South Africa. According to its latest report back in of 2019, the German giant, now operates with seven suppliers in South Africa (Western Capes, KwaZulu-Natal, and Lesotho), one less than in 2010 and one in Egypt, in the city of Alexandria, which has about 750 employees. These plants mostly produce the company's footwear and apparel.
Adidas published its supplier list to abide to transparency and displayed the 7 factories from which it sourced from in South Africa
Nike: 5 factories
Another global distributor, is the giant Nike, according to its latest suppliers' map, the company holds four suppliers in Egypt (Cairo, Alexandria, 10th of Ramadan city, El-minya), which focus on the production of its apparel. It also has one factory in South Africa; however, the majority of its suppliers remain in China (110), India (8), Brazil (22), with a selection of suppliers implanted Europe. Once again, it is noticeable that Nike, like Adidas, prioritize other market than the African one.
Primark: 5 factories
Primark operates in 28 countries with 1,003 factories. In North Africa, the British retailer sources from five distinct factories in Africa, four in Morocco and one in Tunisia, that has about 276 workers. Primark has 517 supplies in China and 148 in India.
H&M
The Swedish clothing company functions with 6 factories in Ethiopia, which accounts for 10,486 workers, a vast gap between the 182 factories in China or 183 in Bangladesh. According to the company's data in 2015, H&M worked with 11 suppliers in Ethiopia and 2 in Kenya. Comparing the operations that H&M runs in Asia to the ones in Africa, and the business history in the developing continent, the continent that was supposed to be the next aspiring sourcing hub in the upcoming decades, is in fact, experiencing a drop in business rather than a growth.
Inditex
As for Inditex, on its 2018 global source map, it shows that the giant retailer operated with 145 suppliers in Africa, who counted a total of 403 factories. Back in 2013, the group that owns Zara, Massimo Dutti and many others, operated with 124 suppliers in Africa, which shows a slight increase in its activities in the continent, but not to the point of creating a drastic transformation. However, Asia and Europe remain the main leader in the game, with 1,040 suppliers with 3,078 factories in Asia and 459 suppliers with 2,118 factories in Europe.
Inditex operated with 145 suppliers in Africa, according to 2018 report
GAP: 5 factories
Another big distributor who also started sourcing in Africa is Gap, the American group works with five suppliers in Egypt, for the production of its apparel making, most of which specialize in the composition of garments. However, most of its suppliers are predominantly situated in South East Asian countries, such as India, Bangladesh, Indonesia, Sir Lanka, Vietnam, and many more.
PVH: 189 suppliers in EMEA
Although PVH doesn't reveal the specific number of suppliers from which it sources from in Africa, it did, however, confirm in its 2017 annual report that it "primarily use foreign suppliers for our products and raw materials, which poses risks to our business operations."
The company also added that "the majority of our apparel and footwear products are produced by and purchased or procured from independent manufacturers located in countries in Europe, Asia, the Middle East, South America, the Caribbean, Central America, and Africa."
In a 2018 report, more specifics on the company's foreign sourcing is revealed, though from a broader point of view. The report exhibits that PVH, owner of brands such as Calvin Klein, Tommy Hilfiger, Van Heusen, and many more, approximately operates with 189 suppliers in the region of Europe, Middle East & Africa (EMEA). That said, the majority of its suppliers are still converged in the Eastern and Southeastern parts of Asia (EAS). It was in the EAS region that 946 of its suppliers were audited in 2018, according to a company's report. Filtering in the water consumption area of its suppliers, it reveals that PVH operates with suppliers situated in Ethiopia, Egypt, and Kenya.
To conclude, Africa has been in the talks to become the next sourcing hub for over a decade now, however, due to the possible lack of technological developments and an unstable market, companies are sticking to stronger markets that have prolonged experience in the area. With the increasing pace of the sector, companies are attempting to bring back their sourcing back home; therefore, the future remains obscure on the matter.