Alhokair closes stores but leverages Inditex
The Saudi group, which started off with losses in the second quarter of the year (closed last September), is restructuring its network of stores and severing ties with brands.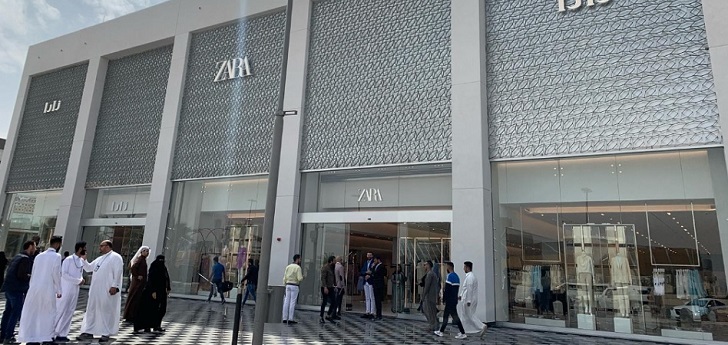 Alhokair leverages Inditex amid business restructuring. The Saudi group, one of the largest international fashion partners in the Middle East, has executed a series of openings of different concepts of the Spanish giant in Saudi Arabia while moving forward with the global restructuring of its network of stores.
Alhokair launched Zara, Massimo Dutti, Bershka, Stradivarius, and Oysho stores over the past few weeks. The five Inditex's businesses have opened a store in the Nakheel shopping mall, in Dammam, in Saudi Arabia.
In parallel, the group has just launched a new Zara reference store in Saudi Arabia. The point of sale is located on U Walk, in Riyadh, and has 3,200 square meters of surface. At the same time, Alhokair has reopened Zara's doors in Mall of Arabia, in Jeddah, following a huge renovation.
Hassan Slim is the director leading the business of Inditex, a position he has been occupying since January. Prior to joining Alhokair, the executive worked for a competitor, Azadea Group, where he held the position of director of Massimo Dutti.
Alhokair launched Zara, Massimo Dutti, Bershka, Stradivarius and Oysho stores in Dammam
Over the past few quarters, Alhokair has been involved in a process of closing and reorganizing its business to cope with the evolution of its results. In the second quarter of the year (completed in September of last year), the company recorded losses of 26.7 million Saudi riyals (7.1 million dollars), compared to the benefit of 8.9 million Saudi riyals (2.4 million dollars) of the same period of the previous year.
According to data provided by the company itself, Alhokair is the largest franchisee of international companies in Saudi Arabia, the Middle East, North Africa, Central Asia, and the Caucasus. The group has a network of 1,750 stores in thirteen countries, with more than 10,000 employees.
The group works for around eighty brands, including women's, men's, children's fashion or footwear. Alhokair's partners include, in addition to Inditex, the American giant Gap, Mango, Nine West, Jennyfer, Desigual or Celio.
In August last year, the group finalized its distribution agreement in Saudi Arabia with Marks & Spencer, although it maintained stores in Armenia, Georgia, and Kazakhstan. The company also highlighted the breakdown of other similar agreements, although it did not specify which.