Louis Vuitton appoints new general manager in the Middle East
The French luxury brand has recently appointed, Marc Sjostedt, a company veteran.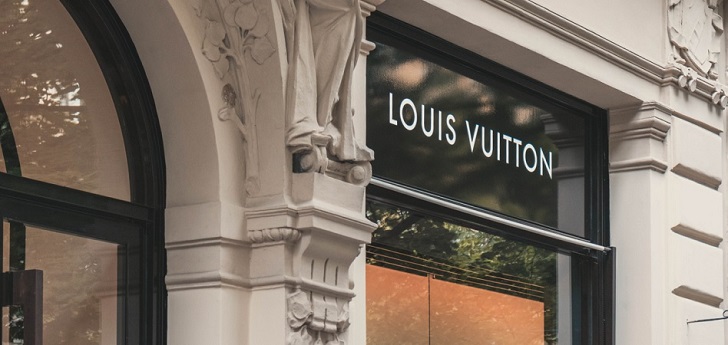 Louis Vuitton changes the Middle East's head. The French luxury company, which is part of the LVMH group, has made changes in its management committee in the Middle East, Marc Sjostedt, has taken over the managerial role, he succeeds Francois Ganes, who left the role in January and had priorly held the position for four years and four months.
Marc Sjostedt is no stranger to the Louis Vuitton family, the veteran has been part of the French luxury Maison for more than 15 years, however, prior to his uninterrupted 15 years with the company, he first entered the French house in 1996, as quality development manager, then proceeded to become leathergoods project Coordinator of LVMH.
Sjostedt started his unbroken 15-year-marathon with Louis Vuitton in 2005 as Shoe Industrial Director, a few years later, he packed up his belongings and headed to South America to become Louis Vuitton's general manager in Brazil.
Marc Sjostedt has more than 15 years of experience with the Louis Vuitton company
After occupying the role for four years and seven months as the general manager of Louis Vuitton Brazil, he was promoted as the general manager of Brazil, Chile, and Uruguay in 2013, a role he occupied for a year and six months.
The current general manager of Louis Vuitton Middle East has done his fair share of travel throughout his career with the company. After devoting his time to the South American market for over seven years, Sjostedt who graduated at the Institut National Polytechnique de Toulouse in Automotive Engineering made his comeback to the European continent following his promotion as general manager of Louis Vuitton Mediterranean.
In his role as General manager of Louis Vuitton Mediterranean, he directed the Spanish, Turkish, Portuguese, Greek, Moroccan and Israeli markets, a role he occupied for almost five years before being promoted to his current role in the middle east.
LVMH ended the year of 2019 with a revenue of 53.7 billion euros (59.2 billion dollars), 14.6% more than the previous year. Profit from recurring activities skyrocketed another 15%, to 11.5 billion euros (12.7 billion dollars). In the last year, Asia (excluding Japan) has particularly gained significance in the group's revenue, which already reaches 30%.