Asics invests in another startup to scuffle in the smart footwear business
The Japanese distributor has bought a stake in the company No New Folk Studio, which has developed a model that measures and analyzes foot movement.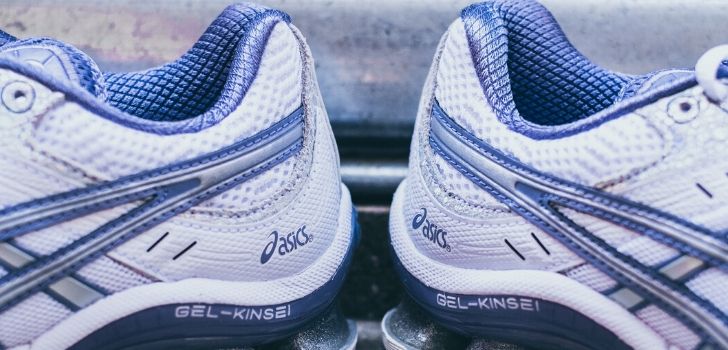 Asics joins the smart footwear business. The Japanese distributor has bought a stake in No New Folk Studio company, which specializes in the design of artificial intelligence applied to sports shoes. The economic terms of this agreement have not been disclosed, nor has the shareholding acquired by the Japanese company.
The footwear and sports equipment group has set out to be one of the references in terms of the integration of emerging companies. "They are strategic investments since its exchange rate can complement the business of companies that, due to size, cannot move so quickly," said Emilio Risques, vice president of Asics in Europe, the Middle East and Africa (EMEA), according to Palco23.
No New Folk was founded in 2014 and had previously worked with Asics on different projects. The main one took place in 2017 when both companies developed smart shoes to measure the shape of the footprint and the movement of the foot while exercising or walking, an initiative which saw the startup awarded the first prize of its business acceleration program in Japan.
Asics has acquired a stake in the Japanese start-up No New Folk Studio, although it has not revealed any specifics
The platform is similar to the one developed in Barcelona, which will be its second edition this year, and will welcome five other emerging companies that will participate. Asics has already invested in two of those who participated in the first contest, Curv Labs and Pyrates, while the third, Train Me, was acquired by the Valencian chain of laundries Mr. Jeff. Also, recently the Japanese company equally acquired the majority of the shareholder in Race Roster, a global leader in race registration.
Asics began 2020 with the first phase of its strategic transformation plan, which has been marked this year as a turning point to restrict the drop in sales. In the absence of knowing the financial results of 2019, the company ended the first nine months with a revenue of 286 billion yen (2.6 billion dollars), a 3.2% drop. Its net profit, on the other hand, fell by 17%, to 7,2 billion yen (65.3 million dollars).