Barneys acquired by Authentic Brands, CEO exits the company
Although it was anticipated that there could be a bid, finally the group has accepted the offer of 271 million dollars from the American group.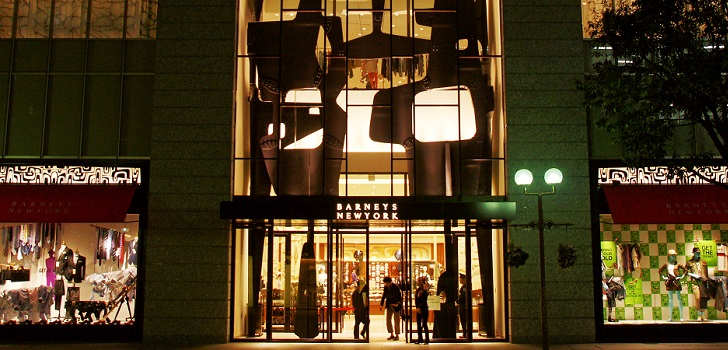 Barneys seals a bittersweet salvation. The department store group has finally accepted the 271 million dollars offer from Authentic Brands Group and will not hold a bid. After the announcement, the company's CEO, Daniella Vitale, has left the company.
The executive has "truly apologized for the difficulties that we caused," noting "please know we did everything we could to avoid this situation and protect the Barneys brand," according to WWD.
Authentic's plan involves giving the chain to another retailer, with about 40 Barneys shops opening inside Saks Fifth Avenue stores. The chain may also have some free-standing locations, according to the Los Angeles Times.
Barneys will license the brand to Hudson's Bay, owner of Saks Fifth Avenue
Sam Ben-Avraham and President Solitaire Partners, David Jackson, said Friday that they had formally given up their negotiations to take over the company. Barneys files for chapter 11 bankruptcy for the second time in its history on September 6. In recent months, the company has closed fifteen stores and currently has five full-price stores and two outlets.
Vitale, who has left the company today, assumed the position of chief executive officer in 2017. The executive joined Barneys in 2010 as executive vice president and responsible for merchandising and in 2013 was promoted to director of operations.
The chief executive officer has apologized after announcing the agreement
Founded in 1932 in New York, Barneys joins the list of American department stores that have ended up in court under the so-called retail apocalypse. The company already went through this process in the nineties after an overexposure with stores.
Authentic Brands Group (ABG) was founded by the venture capital fund Leonard Green&Partners in 2010. The company acquires fashion, sports and entertainment companies. With headquarters on Broadway Avenue in New York, the group has more than 25 portfolio brands such as Aéropostale, Nautica, Nine West or Juicy Couture.