CH Carolina Herrera's owner recruits former Tesla and SMCP executive to lead US market
Geronimo Chala will be based in New York and is reporting to Textil Lonia's commercial director, Jaime Garmendia. Previously, the executive worked at Tesla, SMCP, Lacoste and Quiksilver.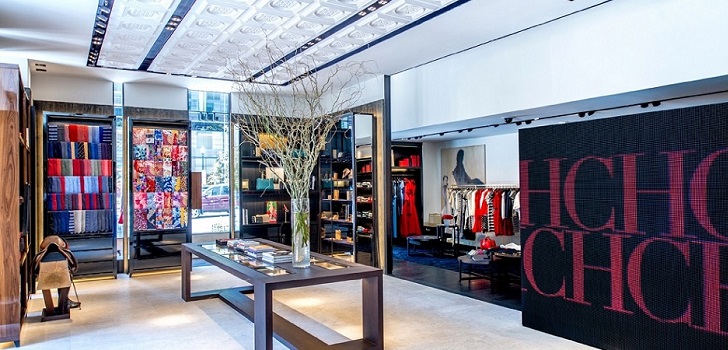 CH Carolina Herrera's owner reinforces its US team. Sociedad Textil Lonia, who also owns Spanish fashion brand Purificación García, has appointed Geronimo Chala as new managing director for the United States. The executive, formerly at Tesla and SMCP, will be based in New York and is reporting to Jaime Garmendia, commercial director.
Chala will pilot the development of both brands in the country, where Textil Lonia hasn't got any subsidiary. CH Carolina Herrera is the company's most widespread retail concept in the US market, being sold in department stores such as Saks Fifth Avenue and Neiman Marcus and stores in cities like Dallas, Chicago or Las Vegas, while Purificación García has just one shop in Miami.
The new head of Textil Lonia in the country graduated in Applied Sciences at the University of Hawaii and also holds a degree in Management from the University of Hagen (Germany). Chala has developed the bulk of his career in the retail and commercial department of several fashion companies such as Quiksilver, Lacoste or SMCP, where he was retail director in the United States from 2014 to 2017.
Sociedad Textil Lonia, who also owns Spanish brand Purificación García, has recruited Geronimo Chala, who is based in New York
Last year, Chala was at the forefront of electric cars manufacturer Tesla in the New York and Philadelphia region, a position he occupied until joining Textil Lonia last April.
Like other company high-executives in the US market, Chala will report to Jaime Garmendia, who joined the Spanish group in 2016 after four years at the helm of Pandora in the Spanish market.
This year, the company also recruited José Luis Pavía, who previously worked in C&A and Inditex, to occupy a new position with responsibility in the strategy, product, buying and design departments.
Sociedad Textil Lonia is owned by Josefina and Javier Domínguez, siblings of Spanish designer Adolfo Domínguez. The company has also Fragrance manufacturer Puig as a minority shareholder. In fiscal 2016, group revenues reached 331.8 million euros, a similar result to the previous year. Net profit increased by 14.9% to 37.3 million euros.