Coats shrinks its sales by 1.8% but doubles its profit in 2019
The British thread maker giant ended the year with a net profit of 115.8 million dollars.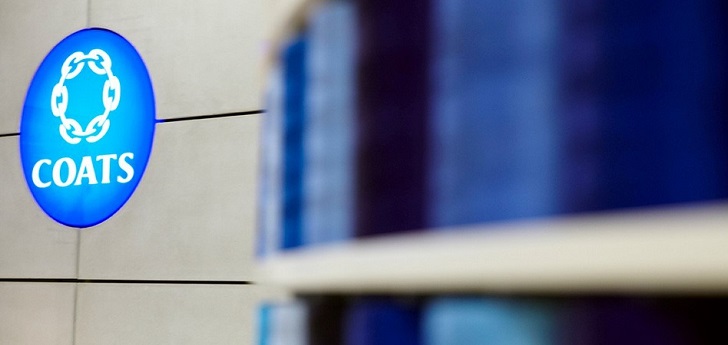 British Coats ended 2019 at double tempo. The British thread manufacturer giant recorded a net profit increase of 98% in the last financial year, up to 115.8 million dollars, compared to the earnings of 58.2 million dollars from a year ago.
The company's sales, on the other hand, have shrunk during the period, registering a drop of 1.8%, to 1.4 billion dollars. By segment, the supply of fashion and footwear and performance materials shrunk by 2% during the period during to an overall decline demand in the market.
Asia has been the only territory where Coats has raised its sales in 2019, registering a growth of 1%. In America, the company has recorded a 7% drop in revenue, while in Europe, the Middle East and Africa the company's revenue dropped by 3%.
Coats expanded its portfolio with the purchase of the American Pharr High Performance Yarns
"I am pleased to report a year of continuous growth in profits and cash, despite a market context in which we saw a less than normal growth in retail sales of apparel and footwear," said Rajiv Dharma, CEO of the group, in a statement. The director also explained that the coronavirus has not had any impact on the business.
The company has completed its two-year transformation program, which aimed to underpin its digital and innovation strategy. In such context, the company has set up three innovation centers, in which it has allocated sixteen million dollars.
During the period, Coats has expanded its portfolio with the purchase of Pharr High Performance Yarns , specializing in the manufacture of high performance yarn. Based in North Carolina, the company is a manufacturer of threads that is used to produce industrial thermal clothing.